Spotlights
Student Spotlight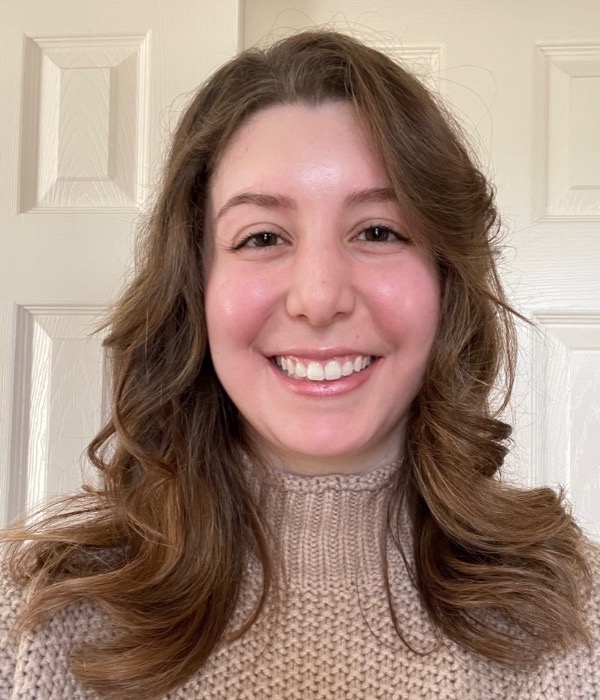 Hannah Stevens
Hannah Stevens is a music therapy student at the Wells School of Music at West Chester University with minors in music history and psychology. She is currently a music therapy intern working with the older adult population. She has worked on many research projects during her time at WCU, such as Community-Based Music Therapy for Medically Complex Pediatric Patients and Their Families funded by WCU Summer Undergraduate Research Institute (SURI), and Disability and Accommodation in Music Therapy Education with Dr. Angela Guerriero funded by Pennsylvania State System of Higher Education (PASSHE) faculty professional development counsel annual grant. Hannah also worked as a research assistant under the supervision of Dr. Angela Guerriero on the project titled, Examining Parent-Child Interactions in an Early Childhood Family Music Therapy Program, funded by the Provost Research Grant. Currently, Hannah is working on a qualitative project funded by West Chester Undergraduate Creative Activity and Research Experience Stipends (WCU-CARES) that will explore the experiences of music majors with OSSD Accommodations within the Wells School of Music. The hope is that through this research, it will inform music therapy educational strategies, practices, and accommodations for students that will in return enhance the level of support they provide to clients and patients they serve.
Faculty Spotlight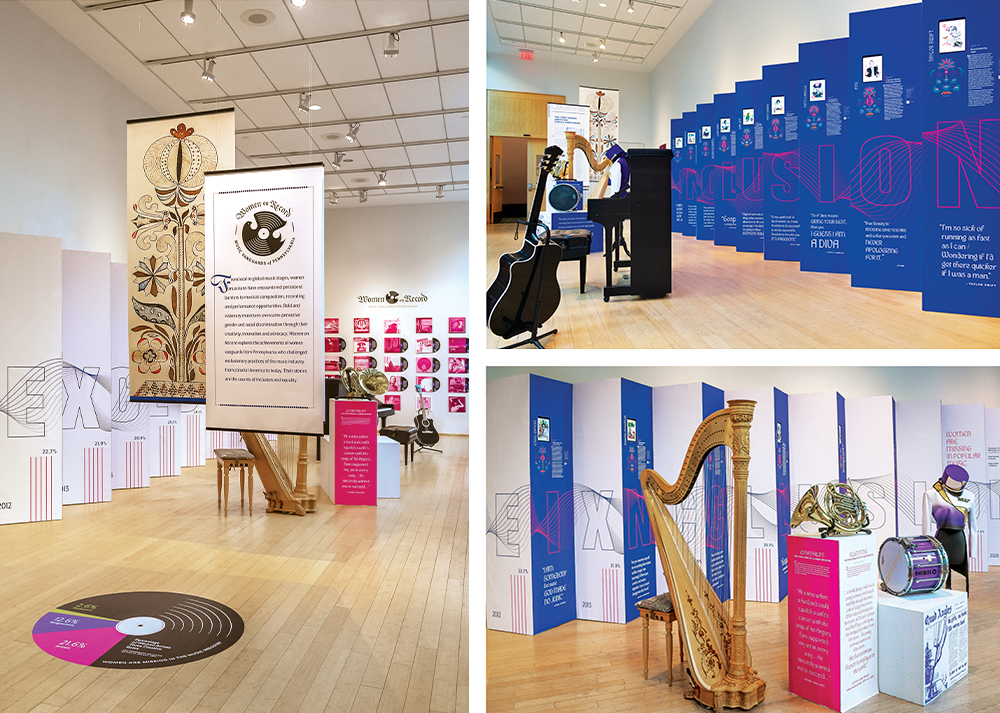 Women on Record: Music Vanguards of Pennsylvania
With a PASSHE Faculty Development grant, Dr. HaYoung Lee and Assistant Professor Karen Watkins spent the Fall and Winter semesters developing an exhibition about women musicians who have encountered persistent barriers to musical composition, recording, and performance opportunities from local to global music stages. As part of its exploration of the achievements of those who fought to change exclusionary practices in the music industry from colonial times to the present day, Women on Record focused on women vanguards from Pennsylvania.
During the Fall and Winter semesters, Dr. Lee and Professor Watkins collaborated with students from the Wells School of Music and the Department of Art and Design to create an interactive experience culminating in a public exhibition at the Knauer Gallery between January 30th and February 23rd. This interdisciplinary project involved research by Dr. Lee's students that provided content that the Art + Design students could interpret, aiming to create an engaging presentation highlighting the bravery, innovation, and advocacy of musicians who overcame racial and gender discrimination. Artists featured among the many stories of inclusion and equality began with the Sisters of the Ephrata Cloisters and included Ethel Waters, Marian Anderson, Billy Holiday, Clara Ward, Patti LaBelle, Joan Jett, Patti Smith, Pink, and Taylor Swift.
During February, music filled the Knauer Gallery. There was live music at the reception opening and at an event that featured performances by WCU students and the Philadelphia Girls' Choir, followed by an open mic Coffee House. Various musical instruments were featured in the exhibition, which visitors and community members played with joy and spontaneity.
Back to top of page.