West Chester University


Visual Art Camp
Sorry. This camp is sold out for 2022. Please check back next year.
West Chester's Visual Art Camp is open to all students ages 7-15 years old. Using hands on experience, students will explore various areas within the studio arts. Studio activities include painting, drawing, ceramics, mixed media, and digital art. Each student will be encouraged to investigate various techniques with an emphasis on personal expression.
REGISTRATION
Fee: $325 (All materials and firings are included!)
Contact Laurie Moran at (610) 436-2872 or LMoran@wcupa.edu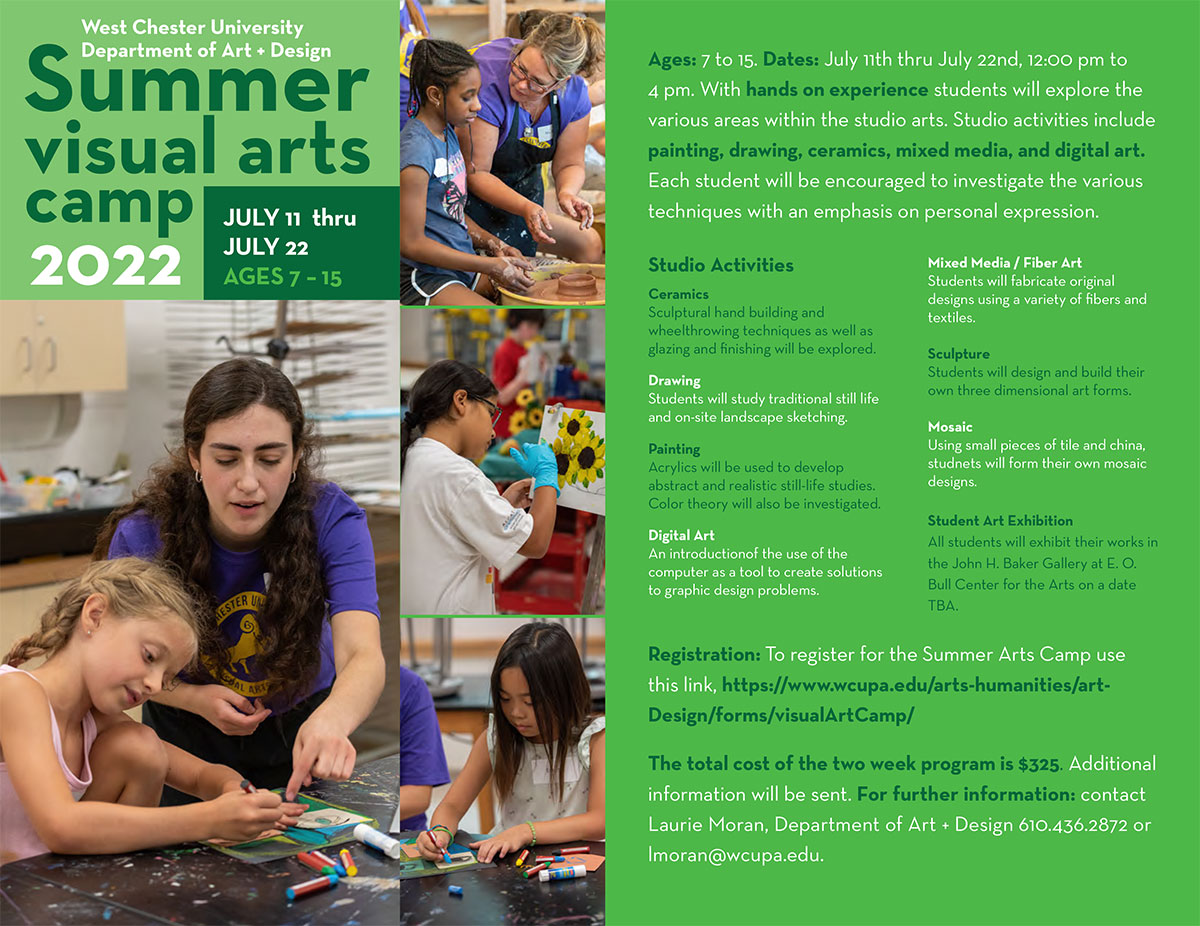 FEATURED PHOTO

Back to top of page.