Brie Radis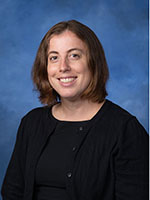 Assistant Professor
Anderson Hall, Room 467
bradis@wcupa.edu
640-436-2883
Brie Radis, DSW, MSS, MLSP, LCSW, Dr. Brie Radis is a graduate of the Doctorate of Social Work program at the University of Pennsylvania. Brie received her social work and law and social policy graduate training at Bryn Mawr's Graduate School of Social Work and Social Research. She completed her undergraduate work at Earlham College. She is currently an LGBT Penn Health Fellow. Brie has worked in the field of community mental health, homelessness, and housing first since 2004. She is a passionate advocate for integrated health care, trauma informed care, harm reduction, and the housing first philosophy. She is also an experienced trauma therapist and clinical supervisor for students and staff.
Teaching Interests: Field Education, Mental Health, Direct Practice, Supervision, Management and Organizational Development, Family Systems, Grief and Loss, Poverty and Homelessness, Aging in Place, Cultural Diversity, Substance Abuse, Foundation Social Work Theory, and Human Behavior, Human Development, Case Management Research Interests: Cultural Competency, Risk and Resiliency, Lesbian Gay Bisexual Transgender Queer Intersex Asexual Issues (LGBTQIA+), Mental Health, Intersectionality, Alcoholism and Addiction, Homelessness, Housing First, Population Health, Motivational Interviewing and Tobacco Use
Back to top of page.