DAVID P.


DEVENNEY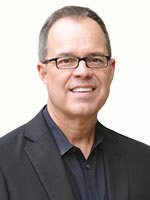 PROFESSOR, DIRECTOR OF CHORAL ACTIVITIES
326, Swope Music Building
610-436-2952
DDevenney@wcupa.edu

Education
D.M.A., University of Cincinnati
M.M., University of Wisconsin-Madison
B.M., Iowa State University of Science and Technology
Thoughts on SOM
The School of Music, while catering to the needs of tomorrow's music educators, seeks to build the strongest performers possible. We want our students to be teachers who understand music and its emotional powers, and who will then learn to transmit their love and enthusiasm for this art to their own students.
Mission at SOM
The mission of our choral ensembles at West Chester is to render the best performance that we can in every concert. Through an intensive rehearsal process, discussion and analysis of the works we perform, and diligent attention to every musical detail and nuance, each choral group sings a wide variety of music of every style and epoch, appropriate to its ability level, to reach this goal. An integral part of our approach is student-centered, where the student must take charge of his or her own development, contributing equally to the greater musical whole.
Curriculum Vitae
David P. DeVenney has established a wide reputation as a conductor and scholar. His choirs have toured throughout the United States, Canada, and Europe, receiving acclaim for their carefully prepared and musically exciting performances from audiences and critics alike. The WCU Concert Choir has sung to sold-out audiences in venues like St. Severin in Paris, and was invited to close the prestigious Viareggio, Italy Choral Festival in 2004. His conducting repertory includes over one hundred major choral works with orchestra and two dozen operas and musicals, and he has commissioned and premiered numerous new choral works by noteworthy composers such as David Conte, Robert Maggio, Jennifer Higdon, Emma Lou Diemer, Marvin Hamlisch, and Robert Page. His choirs appear commercially on the Albany label as well as on several private CDs with his university ensembles, and have appeared at state and regional conferences of the Ohio Choral Directors Association and the College Music Society. He regularly collaborates with professional ensembles, conducting the Reading Symphony Orchestra, the Philadelphia Classical Symphony, the Brandywine Ballet, and several others. He received the 2003 Dean's Award for Artistic Excellence from West Chester University and the 2006 Distinguished Music Alumnus award from Iowa State University, and has several times been named Outstanding Teacher by the WCU Honors College.
Dr. DeVenney holds degrees in conducting from Iowa State University, the University of Wisconsin-Madison, and he University of Cincinnati College-Conservatory of Music. He is professor of music at West Chester University, where he directs the select Concert Choir and the Men's Chorus and guides the graduate program in choral studies. For over a decade, he was music director of the Reading Choral Society, a highly regarded community chorus and one of America's oldest musical ensembles. Under his leadership, the Society pursued a much expanded repertory and greatly increased its educational programs. He founded and for seven seasons served as music director of VocalBaroque, a professional chamber choir in Columbus, Ohio. He has held faculty appointments at Otterbein College, the University of Arizona, and Virginia Tech.
Dr. DeVenney has made substantive contributions to scholarship in American choral music through his fourteen books and dozens of articles. In addition to a five-volume annotated bibliographic guide to American choral music, he has also written the first historical survey of this important repertory, as well as books on opera, musical theatre, and cultural studies. The Choral Journal called him "one of the most industrious scholars on the current scene," while MLA Notes labeled his contributions to the study of American choral music "an impressive achievement." For fifteen years he was General Editor of the Research Memorandum Series published by Chorus America. His many arrangements of American folk songs and original choral works appear frequently on concerts (some published by Roger Dean and Yelton Rhodes Music); his critical edition of John Knowles Paine's Mass in D, an important nineteenth-century American masterwork, will soon be issued (Serenissima Music); and his three-volume textbook series Conducting Choirs has recently been published (Roger Dean). Dr. DeVenney is Contributing Editor for choral music for the new Grove Dictionary of American Music, second edition.
Videos and Audio
Back to top of page.