DANIEL


CHERRY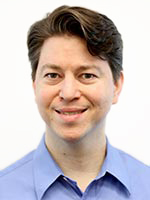 ASSISTANT PROFESSOR, TROMBONE
226, Swope Music Building
DCherry@wcupa.edu
Education
D.M.A., University of Cincinnati College-Conservatory of Music
M.M., University of Cincinnati College-Conservatory of Music
B.M., Capital University
Dr. Daniel E. Cherry is the Assistant Professor of Trombone at West Chester University in Pennsylvania. From 2002 until 2014, Dan held a similar position at Western Carolina University in Cullowhee, NC. He also served on the faculty of Morehead State University in Morehead, KY, where he was a Lecturer of Music in 2001-2002 and as a graduate assistant at the University of Cincinnati from 1999-2001. He is a member of the International Trombone Association, Chamber Music America, and the International Women's Brass Conference.
Dan received his Bachelor of Music degree in Trombone and Voice Performance from Capital University in Columbus, Ohio, where he studied trombone with Joel Pugh and Scott Moore and voice with William Florescu. He went on to receive both his Master of Music and Doctor of Musical Arts degrees in Trombone from the University of Cincinnati's College-Conservatory of Music. While at CCM, he studied trombone with Tony Chipurn and David Vining and conducting with Terrence Milligan.
Before he began his teaching career, Dan was the Principal Trombonist of the Huntington Symphony Orchestra (WV). He has performed with the Cincinnati Symphony Orchestra (OH), the Dayton Philharmonic (OH), the Lexington Philharmonic (KY), the West Virginia Symphony, the Asheville Symphony Orchestra (NC), the Brevard Chamber Orchestra (NC), the Hendersonville Symphony Orchestra (NC) and the Spartanburg Philharmonic Orchestra (SC). He is also an active chamber musician, performing regularly with the Balaton Chamber Brass (trumpet/trombone duo) in concerts and festivals throughout the country. Dan has performed at the International Trombone Festival, the Midwest Band and Orchestra Clinic and the Piccolo Spoleto Festival with the Palmetto Posaunen (a large professional trombone ensemble), and he has performed on several international tours (including concerts in China, Russia, Germany, Jamaica, Costa Rica, the Czech Republic and the UK) with the Kryos Brass, the Fortress Brass, and the Smoky Mountain Brass Quintet.
In addition to his classical music endeavors, Dan is also an advocate and performer of jazz – America's music. From his early days as a high school student playing lead trombone in Pennsylvania's All-State Jazz Ensemble to his current position as the director of the Statesmen Big Band and his collaborations with the WCU jazz faculty in combo settings, jazz has remained an important part of Dan's musical life and teaching.
Dan was born and raised in Drexel Hill, PA (just outside Philadelphia) and remains an avid fan of all the great Philly sports teams. From 1998 to 2000, Dan was a member of the Royal Brass, the quartet in residence at the Ohio Renaissance Festival; it was there that he met his wife, trumpeter Amy Cherry. They now live in West Chester, PA with their two daughters, Meghan and Kristen.
Videos and Audio
Back to top of page.