DAVID


CULLEN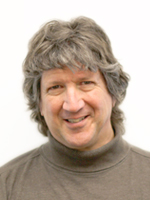 INSTRUCTOR, JAZZ AND CLASSICAL GUITAR
312, Swope Music Building
dcullen@ptd.net
CullenGuitar.com
Education
B.M., University of Hartford - The Hartt School
Thoughts on SOM
The School of Music at West Chester University is a creative and accessible institution of higher learning serving a broad range of students. A highly specialized and integrated teaching faculty inform and inspire students to reach their potential as performers and educators.
Mission at SOM
The guitar studio at West Chester University prepares guitarists as performers to succeed in their careers. I would like to instill in my students a sense of musical thought and clarity through the practical application of guitar technique. If their musical thoughts are well developed they will be more prepared to contribute effectively in performance and educational situations. I would like to develop the guitar component of the Jazz Studies Program with this strategy in mind.
Curriculum Vitae
David Cullen is a Grammy Award Winning guitarist whose playing has been hailed by the New York Times as "Jazz, Folk, Blues Superstructures". He has performed throughout the United States for Performing Arts Series, Jazz Festivals and Classical Guitar Societies. He has performed in a dazzling wide range of musical styles including Jazz, Classical and World music. He has performed with Will Ackerman, Samite of Uganda and the Jaco Big Band.
David Cullen has recorded 10 CDs for the acoustic guitar label Solid Air Records. His original solo guitar compositions have been presented by Warner Brother Publications in his book / CD Classical, Jazz and Beyond. His performance DVD, Classical, Jazz and Beyond features multi-angle performances and lessons. His recordings have been featured on NPR stations throughout the country.
David Cullen was a featured performer in the New York Guitar Festival presented at the 92nd st Y. He has been featured on Guitar Compilation CDs Guitar Harvest, Windham Hill Guitar Sampler and Woodsongs with many of the world's leading guitarists.
In addition to teaching guitar at West Chester University, David Cullen is an Artist-in-Residence at Elizabethtown College.
Videos and Audio
Back to top of page.