Bret


MASCARO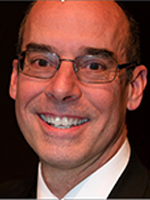 ADJUNCT PROFESSOR, MUSIC EDUCATION
SUPERVISOR OF STUDENT TEACHERS
253, Swope Music Building
BMascaro@wcupa.edu

Education
M.A. in Education, Arcadia University
B.S. in Music Education, West Chester

Curriculum Vitae
Bret L. Mascaro is an Adjunct Professor and Supervisor of Student Teachers at West Chester University. Mr. Mascaro's primary responsibilities include teaching a variety of classes in music education for pre-career teachers and non-music majors. His responsibilities also include supervision of music education student teachers in school systems throughout southeastern Pennsylvania.
Prior to his appointment at West Chester, Bret Mascaro was a Department Coordinator, Music Teacher and Band Director in the Methacton School District in Eagleville, PA. His responsibilities included teaching and conducting the high school concert band, jazz band, marching band, and music theory/composition classes. Mr. Mascaro served as a cooperating teacher for 17 pre-career teachers, many from WCU.
Professionally, Bret Mascaro was active in the PA Music Educators Association as a District President, Festival Coordinator, District Band, Region Band and All-State Jazz Band host. He was a two-time presenter at the PMEA Annual In-service Conference and a six-time presenter at PMEA District and Regional Events.
Concurrently, Bret Mascaro is the Director of the Merion Concert Band, a community concert band, and the Head Director for the American Music Abroad Silver Tour, a student performance tour of Europe. Mr. Mascaro is an active adjudicator in the pageantry arts for Bands of America, Drum Corps International, Winter Guard International, several state associations, and in 2000 was a consultant and adjudicator for the Marching in Okayama Festival in Japan.
Back to top of page.