The Honors College celebrates outstanding students and encourages them to strive for a high level of academic excellence. The College prepares students to become forces for positive change in the life of the campus and the broader community through scholarship, co-curricular activities, service, teamwork, and leadership. The College motivates students to examine and refine character, become active citizens, and value life-long learning.
The Honors College seeks cross-disciplinary connections which develop students' intellectual abilities, and to challenge them to use these skills on behalf of the larger community. The Honors College embodies a commitment to access and inclusion for qualified students with three pathway opportunities for entering first-year students, continuing WCU students, and transfer students. Official Acceptance to the Honors College is competitive.
Honors Student Spotlights
Elizabeth "Lizzie" Gittleson, a junior majoring in Microbiology with minors in Psychology and Civic and Professional Leadership, presented with Honors Faculty member, Professor Zach Wooten, at the International Leadership Association's 23rd Global Conference in October 2021. Lizzie and Professor Wooten presented a poster entitled, "Rabbi Regina Jonas: A Life of Inspiration and Aspiration," discussing their research on the leadership of the first woman ordained as a Rabbi. As the past-president of West Chester University's Hillel Jewish Student Union, Lizzie combined her interest in Jewish history and culture with her passion for leadership studies.
In Spring 2022, Emma Dunham, a senior Nursing major worked closely with Dr. Zachary C. Wooten and the Leadership and The Good Life Honors Seminar as a Community Engagement Scholar, sponsored by the Center for Civic Engagement and Social Impact. In her role, Emma coordinated meetings with residents at The Hickman Friends Senior Center and students in the class to engage in intergenerational dialogue around meaning-making and visions of "the good life." Emma and Dr. Wooten shared more about the experience and its benefits for community members and students alike at the 2022 Association of Leadership Educators' Annual Conference, where their work was celebrated through an "Outstanding Practice Proposal" award.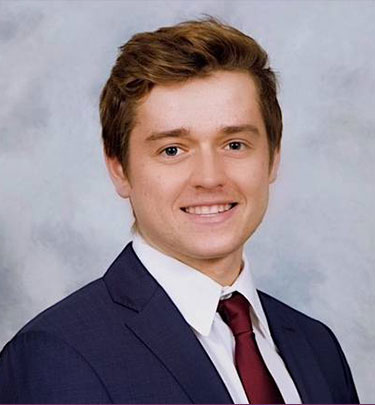 Jake Henry, a sophomore Pharmaceutical Product Development major, was recently selected as the Overall Grand Prize Winner of the 2021 WCU-BIZ Ideas Competition sponsored by the Dr. Edwin Cottrell Entrepreneurial Leadership Center at WCU. His idea, LECTRA, is a wireless and portable electric muscle stimulator to help with muscle growth, fighting arthritis, increasing a mind-to-muscle connection for athletes, and repairing tendons and muscles. Jake's idea was the top pick among 233 submissions and was also selected for the 1st place prize in the competition's undergraduate track. Way to go Jake!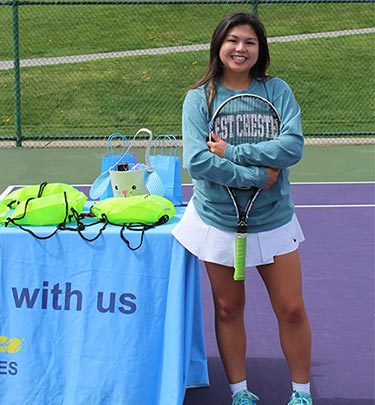 Combining teaching tennis and working with individuals with disabilities, Truong created an Adaptive Tennis Day event for her capstone project at West Chester University. Truong said she believes her special connection to those with disabilities comes from the bond she shares with her best friend, who has Down syndrome. Their friendship began in first grade and continues to shape Truong. It impacted her major (nursing), inspired her to volunteer with adults with disabilities at Compass Point, and led her to creating her Adaptive Tennis Day event.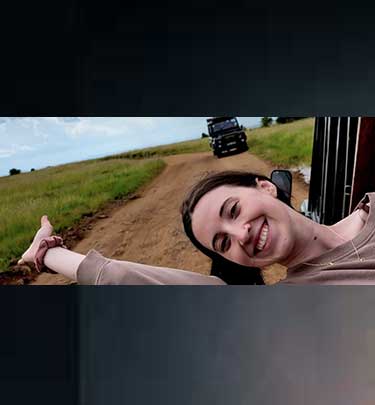 Victoria Rodway is a senior Social Work major with minors in Spanish, Multiethnic Studies, and Civic and Professional Leadership. She used her Junior internship at the Center for Civic Engagement and Social Impact at West Chester University to assist in organizing a Food Pantry on the school's Philadelphia Campus. She researched donors, recruited long term donor relationships, and organized a system for students to gain access to free food resources directly on campus in Center City, Philadelphia. She also had the opportunity to travel abroad with the social work department for three weeks to Nairobi, Kenya in May and June of 2022 to participate in a short-term field placement. She performed her placement with an organization called Missing Child Kenya, which raises awareness about missing children and children's issues in Kenya. While in Kenya, she explored her passion for service and interest in learning about other cultures through a cultural immersion course in addition to the three weeks of daily enriching cultural experiences. Victoria was selected to be a Community Engagement Scholar for the Fall 2022 semester.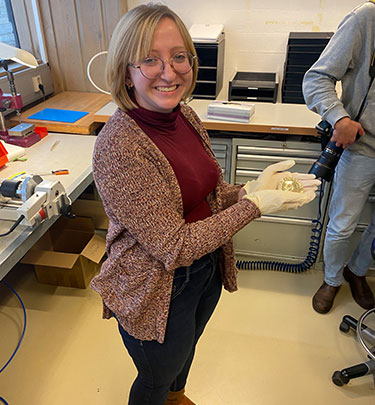 In Fall 2022, Jocelyn interned with the Norwegian Nobel Institute in Oslo, Norway. She used this opportunity to turn her capstone into revamping the 2020 Honors study abroad class that never got to go to Norway because of the COVID-19 pandemic. Jocelyn collected resources about curriculum ideas on Norwegian history, peace, and sustainability. Her outline emphasized best practices and pedagogies, safety precautions, and inclusivity in how to plan future trips. She also conducted community outreach and site visits to major cultural sites around Oslo to map possible class excursions. Jocelyn worked closely with her coworkers at the Nobel Institute to ensure that West Chester's student delegation to the 2022 Peace Prize Ceremony and Forum had a great, educational time.