Beth Shearn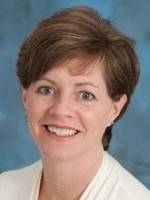 Program Coordinator
Anderson Hall, Room 406
610-738-0339
BShearn@wcupa.edu
Degree:
BA, Psychology, West Chester University
About Beth
Beth Shearn comes to West Chester University after running her own business for five years in the real estate industry, where she discovered an unmet need among her colleagues. Her business, BizRoots, helped Realtors set up and organize their database and marketing plans while also providing training and transaction management services. Her passion for systems, organization and helping people led her to the Program Coordinator position within the Graduate Social Work Department. Having completed three years of undergraduate studies in Human Services at Elon University before transferring to West Chester to obtain a degree in Psychology, coming back to WCU to work in the Graduate Social Work Department felt like coming full circle, like coming home.
---
---
Back to top of page.