Respiratory Care

West Chester University, in conjunction with Bryn Mawr Hospital, offers a Bachelor of Science degree in Respiratory Care. Students are afforded the opportunity to enter the challenging health care field as Respiratory Care Professionals through the unique partnership of an institution of higher learning and a well-respected teaching hospital. Respiratory Care Professionals work to evaluate, treat, and care for patients with breathing disorders. They include those patients who have been born prematurely and whose lungs are not fully developed, patients who have lung disease, and those requiring assistance from life support technology.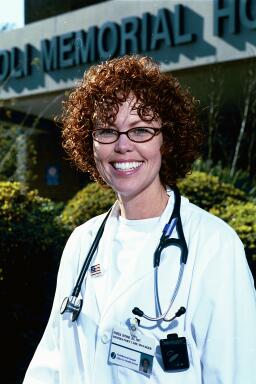 Program Mission
The mission of the West Chester University/Bryn Mawr Hospital Respiratory Care Program is to provide students with a comprehensive academic and clinical curriculum that allows graduates to serve the medical community as competent, ethical, and professional Respiratory Therapists who are committed to life-long learning.
Program Goal
Upon completion of the Respiratory Care Program, graduates will function as an advanced-level practitioner who utilizes effective communication, critical thinking, problem solving, and decision making skills in the clinical setting with a strong commitment to the importance of patient safety.
Program Director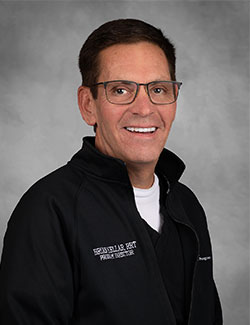 Brian Kellar, MS, MEd, RRT-NPS, RPFT
130 South Bryn Mawr Avenue
Bryn Mawr, PA 19010
Office: (484) 337-3347
Fax: (484) 337-3821
E-mail Brian Keller
Director of Clinical Education
Alexa Moran BS, RRT, CHSE
130 South Bryn Mawr Avenue
Bryn Mawr, PA 19010
Office: (484) 337-3827
Fax: (484) 337-3821
Program Instructors
Eric Murray, MEd, RRT-NPS, AE-C
130 South Bryn Mawr Avenue
Bryn Mawr, PA 19010
Office: (484) 337-4340
Fax: (484) 337-3821
E-mail Eric Murray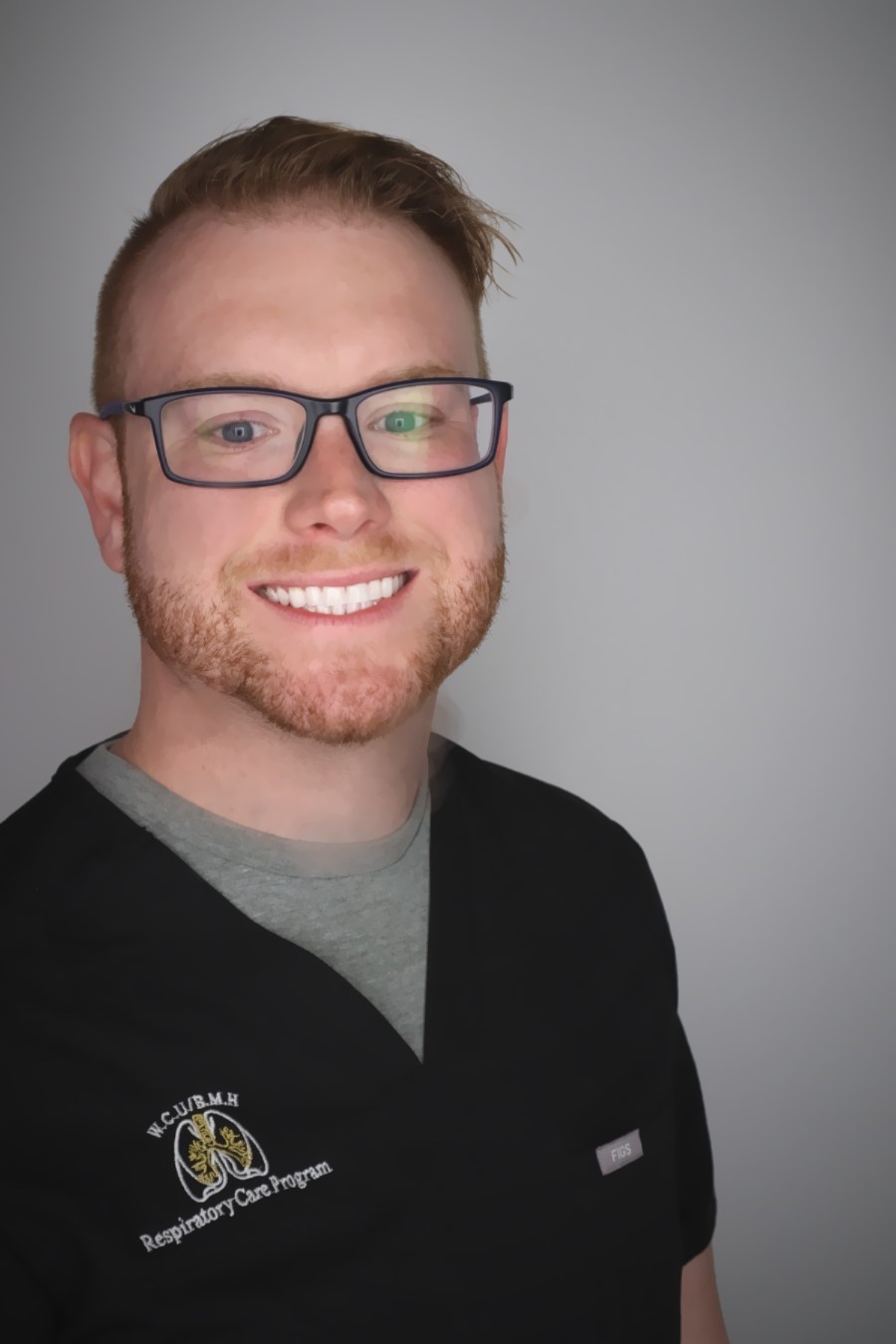 Brendan White MBA, RRT-NPS, RRT-ACCS, (ASCP)
130 South Bryn Mawr Avenue
Bryn Mawr, PA 19010
Office: (484) 337-3699
Fax: (484) 337-3821
E-mail Brendan White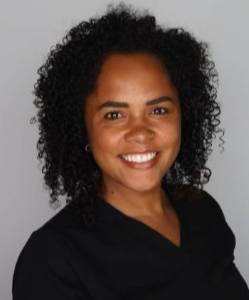 Summer Thomas BS, RRT-NPS, AE-C
130 South Bryn Mawr Avenue
Bryn Mawr, PA 19010
Office: (484) 337-3826
Fax: (484) 337-3821
E-mail Summer Thomas
The West Chester University/Bryn Mawr Hospital Respiratory Care Program, CoARC Number 200313, BS in Health Science-Respiratory Care, located on the campus of Bryn Mawr Hospital, is accredited by the Commission on Accreditation for Respiratory Care (www.coarc.com)
https://coarc.com/students/programmatic-outcomes-data
"CoARC accredits respiratory therapy education programs in the United States. To achieve this end, it utilizes an 'outcomes based' process. Programmatic outcomes are performance indicators that reflect the extent to which the educational goals of the program are achieved and by which program effectiveness is documented."
Commission on Accreditation for Respiratory Care (CoARC)
265 Precision Blvd.
Telford, TN 37690
Credentialing Success Rate
The percentage of Program Graduates in a three-year cohort (2011, 2012, and 2013) who have achieved the RRT (Registered Respiratory Therapist) credential is 97%
The number of Program Graduates who have achieved the RRT (Registered Respiratory Therapist) credential within one year of graduation is as follows:
| Year | Number of Graduates | RRT Credential 1-Year Post Graduation |
| --- | --- | --- |
| 2018 | 24 | 23 |
| 2019 | 27 | 25 |
| 2020 | 24 | 23 |
| 2021 | 29 | 19 |
| 2022 | 22 | 15 |
APEX Award 2020 and 2022 from American Association of Respiratory Care one out of 11 programs nationwide. -The AARC Apex Recognition Award was developed in 2017 as a way for the AARC Board of Directors to recognize respiratory care departments that exhibit high quality patient care.
West Chester University is accredited by the Middle States Commission on Higher Education, (MSCHE), which is one of six regional accreditating bodies recognized by the U.S. Secretary of Education and is reporting this information in compliance with Federal Policy. The Respiratory Care Program is accredited by the Commission on Accreditation for Respiratory Care (CoARC).
This program is designed to meet the educational requirements for respiratory therapists in Pennsylvania, New Jersey and Delaware. if you intend to seek licensure outside these three states after finishing the Program, Please use the link below to find information on the state or U.S. Territory in which you intend to be licensed in order to identify whether the Program meets, does not meet, or if it has not been determined if it meets the educational requirements for licensure. If the Program has not determined if it meets the educational requirements for licensure in the state in question, it may meet all or a portion of the educational requirements. If that is the case, it is recommended that you contact the licensing agency directly before beginning the Respiratory Care Program at West Chester University.
*Last updated June 2021
This program meets the licensure in all states except Alaska. Licensure requirements has not been determined in Alaska because licensure is not currently regulated.
Respiratory Care Practice Law by State
This concentration requires General Education Requirements, Supporting Courses in Science, and Professional Health Courses in Respiratory Care. The program includes:
General Education/Supporting Requirements:
BIO 100, 204, 259, and 269
MAT 113
CHE 100
WRT 120 & 200 (any 200 level)
PSY 100
SPK 208 or 230
Social Behavioral Requirement
Humanities Requirement
Art Requirement
Interdisciplinary Requirement
Diverse Communities Requirement
3 Free Electives
Professional Health Courses:
Year 2
Year 3

HEA 360, 370, 371, 372, 373, 374, 375, 376, 377, and 378

Summer Session
Year 4

HEA 435, 472, 473, 474, 475, 476, 478, 479, and 480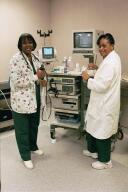 Students are required to achieve a letter grade of "C-" or better in all General Education/Supporting Courses and a letter grade of "C" or better in all Professional Health Courses. An overall GPA of 2.5 is required prior to the continuation to the first clinical practice course. In addition, professional courses must be taken in sequence and combination as listed on the advising sheet.
Area of Competency
This degree program satisfies the requirements necessary to complete the Therapist Multiple-Choice Examination and the Clinical Simulation Examination offered by the National Board for Respiratory Care (NBRC). Satisfactory completion of the Entry Level examination will, in most states, grant the practitioner a legal credential to practice Respiratory Care. The Advanced Practitioner Examination will enable to the practitioner to secure a position in any facet of the profession.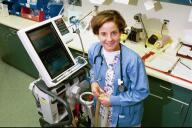 Respiratory Care Curriculum
Student Experiences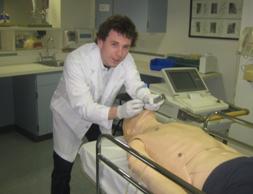 Michael William Sheehan
Two years ago when I first heard of the WCU/BMH Respiratory Care Program, I was not aware of RT's and what their role in the hospital entailed. I have never had breathing problems or seen anyone on life support, but after some research and talking to RT's, I decided that this profession would be one that would constantly challenge me and satisfy my desire to learn and help others.
The program has allowed me to experience incredible things and thanks to its thorough and sometimes grueling curriculum, my time-management, critical thinking, and analytical skills have improved drastically since I started out as freshman on campus.
Training to become an RT is like training for most other jobs. I believe to properly learn how to do something, is to do it with hands on work. Anyone can memorize data and formulas to pass a test but the ability to apply the formulas in the 'real world' effectively is invaluable.
The internships that most other students participate in are the equivalent to the clinical rotations that most allied health majors are required to complete. Clinical rotations for the WCU/BMH Respiratory Program required that we attend nine weeks of floor care over the summer, followed by one day a week in the Intensive Care Unit (ICU) in the fall, and by our last spring semester, four days a week in the ICU. From Day One on the floors to now, I have grown into a much more confident and competent Student RT.
One of the most beneficial aspects of the program is the variety of hospitals that we are affiliated with. From inner city to small suburban hospitals, I have been exposed to many patients and scenarios. It was tough at first, transitioning from one hospital to another without really getting a chance to become familiar with your surroundings. But, as time went on I learned how to adapt quickly and take bits and pieces of other RT's methods of performing tasks and creating my own routine from them.
In conclusion, I feel that I am ready for graduation and the challenges that will be presented afterward. Being a part of the Respiratory Care program has molded me into a more mature individual, not only from the course work, but also from the confidence gained clinically. I would recommend this major to anyone who doesn't shy away from a challenge and enjoys helping others.
---
Alayna Brown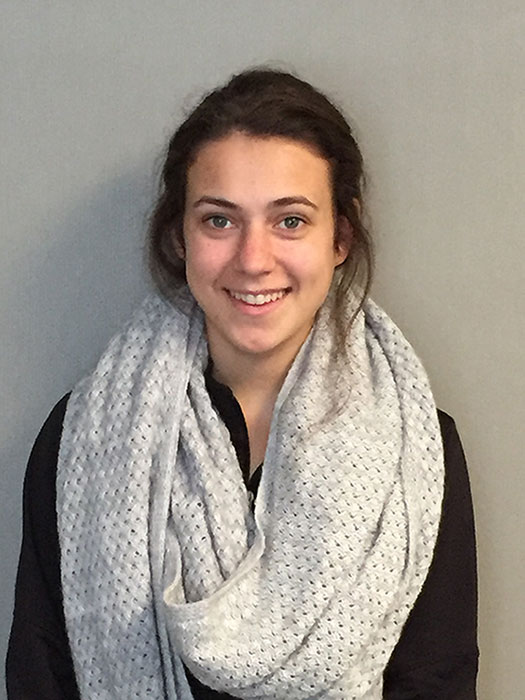 About five years ago, I began my college journey and never did I think I would have been where I am today, only a few months away from graduating as a Respiratory Therapist. I started my freshman year at West Chester University as a student athlete on the field hockey team with an undeclared major. I then earned my EMT certification during the summer to enter into the College of Health Sciences as a General Health Science major. Being a student athlete in college presented me with many challenges, as well as great successes and rewards. My teammates and coaches have not only helped shape me into the person I am today but also led me on the path to becoming a part of the WCU/BMH Respiratory Care Program.
I didn't know much about what a Respiratory Therapist's job entailed other than what I was told from a few teammates who were currently in the major. So, as I begin to schedule my classes for what should be my last semester, I decided to enroll in one of the respiratory classes that was open to non-majors. Immediately following that class, I emailed to director of the program expressing my interest and sat down for an interview. Before I knew it, I became a member of the Respiratory Care Program and the class of 2018 and would enroll in another two years of school.
Although this Program may have a vigorous curriculum including both classroom and clinical experiences, I believe it has and continues to set the path for success. A major benefit to the WCU/BMH Care Program is the amount of hospital affiliations. As a result, we are exposed to many different situations and gain a great deal of knowledge from the diversity of hospitals we are able to attend. Although at first it was tough to get settled, the more experiences and exposure I received, the more my confidence grew. From day one until now, I can say my skills, my knowledge, and my courage have improved significantly thanks to all the instructors and classmates I have had the chance to work with.
The WCU/BMH Respiratory Care Program has opened my eyes to the world of Respiratory Care and the importance we play in patient care. I knew I wanted to have a career in the medical field, to be able to help people, to be challenged, and hopefully make a difference; this career allows me to do just that. I am excited for what the future holds and cannot wait to begin my journey as a Respiratory Therapist!
---
Rasheema Cross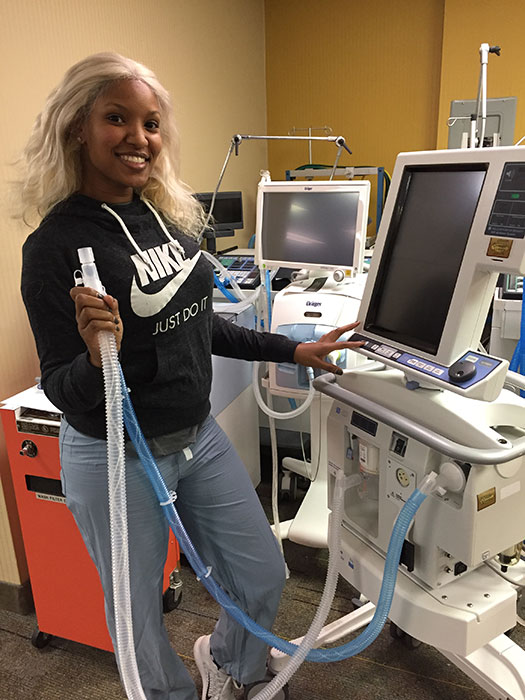 When I walked in for my interview for the Respiratory Care Program at West Chester University, I was very excited and hopeful for the opportunity to continue my education in a field that I knew was both interesting and exciting. I clearly understood the demands and intensity of the Program but honestly, that just enhanced my interest even more. Receiving my acceptance letter just a few short days later was one of the best feelings ever.
Honestly, I did not expect the Program to be as demanding as it was. Very early in my first semester I had to do some prioritizing to assure a successful outcome. Prioritizing was actually my first and most valuable lesson learned in the Program. I also adapted very quickly to organizing a full schedule, as my first semester consisted of 5 core classes of somewhat intricate and foreign material. Prioritizing and organizing were both life skills being indirectly taught to me, and carried me throughout the Program.
Training to become a Respiratory Therapist requires a slightly different learning style then what is traditionally taught. It is more than just memorization and recognizing an answer when you see it again. Instead, it requires application and critical thinking, which was taught throughout the Program. Both have also proven to be invaluable skills. I've been taught to look at a scenario and come up with a plan through dissection and comprehension. So having an understanding of the material, rather than memorizing it, is key to being successful in the Program. The professors of the Respiratory Care Program are all dedicated to our education and for that I am most grateful that I chose West Chester University and the Respiratory Care Program for my healthcare education.
Our clinical rotations are one of the best experiences of it all. The variety of hospitals our Program is affiliated with is unreal. From the smallest suburban hospital to the city's largest trauma center, you literally get to see it all. We rotate to different hospital sites, so we get to work with a diverse group of skilled and seasoned therapist. This was the time for me to tie everything that I learned in the classroom together and to really become comfortable with patient interaction and patient care. From my first day of clinical to now, I have grown into a skilled and confident Respiratory Therapist.
The knowledge I've gained in the 15 months since starting the Program, has me very eager and excited for my career as a Respiratory Therapist. The West Chester University Respiratory Care Program has also afforded students, such as myself, the opportunity to complete and externship during our last year at participating hospitals. Being able to work a few hours a week in a Respiratory Care department while surrounded by practicing Respiratory Therapist has afforded me an opportunity to gain additional insight into the profession. We have such a reputable Respiratory Care Program, that hospitals have already started to offer our seniors job opportunities following graduation. These are the moments when I'm most grateful for our grueling curriculum because it puts our Program ahead of the rest and it shows in our performance.
I would encourage anyone with a passion to help those struggling to perform the most basic life functions, necessary for survival, to seriously consider West Chester University Respiratory Care Program as a career choice. You will be challenged and sometimes pushed beyond your comfort zone, but in the end, you will have gained exceptional skills that will make you a valuable part of any team in healthcare.
---
Emily C. Ingalls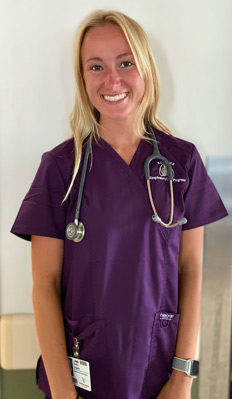 For as long as I can remember, I have always had an interest in health care and knew that I would someday pursue a job in the medical field. I learned about West Chester's Respiratory Care program through my coach and a field hockey teammate and was drawn to the wide variety of job opportunities within the respiratory care field, the hands-on patient care, and its team approach. I started pursuing my degree as a respiratory therapist during my sophomore year and throughout the COVID-19 pandemic have further realized the value and importance of this profession.
Covid-19 impacted all of our lives in some way and most certainly called to attention the importance of medical fields such as respiratory therapy. Respiratory therapists have been an integral part of caring for and rehabbing patients with Covid-19. When Covid-19 restrictions went into effect at West Chester University, our classes went online; however, the Respiratory Care program didn't miss a beat when it came to providing the necessary class material and keeping students on track. I have found this program to be led by extremely knowledgeable and helpful professors who, regardless of circumstances, do their best to set students up for success. Online classes were not easy, but as a whole, we all adapted. The professors were very understanding with the circumstances but continued to challenge each student by continuing to give daily assignments and weekly tests to check for mastery. Although we could not attend regular classes in-person, the Covid guidelines did allow for students to gather in small groups to attend labs every three weeks. During that time, the professors taught hands on material and prepared us for our competency tests and were always available to answer any questions. The vigorous studies, testing and the one-on-one guidance gave me the confidence to keep pursuing excellence and to feel confident going into my summer of competency testing and clinical rotations.
Looking back on the last two semesters, I am extremely thankful that our professors maintained high standards because it not only made me a better student but taught me numerous skills that I look forward to putting into practice. I have learned to work under pressure, practice time management, seek help when needed, and not shy away from any challenge but tackle it! My professors have not only taught me the skills needed to succeed but helped me uncover my passion in the respiratory care field and I cannot wait to complete my degree and begin my career as an RRT!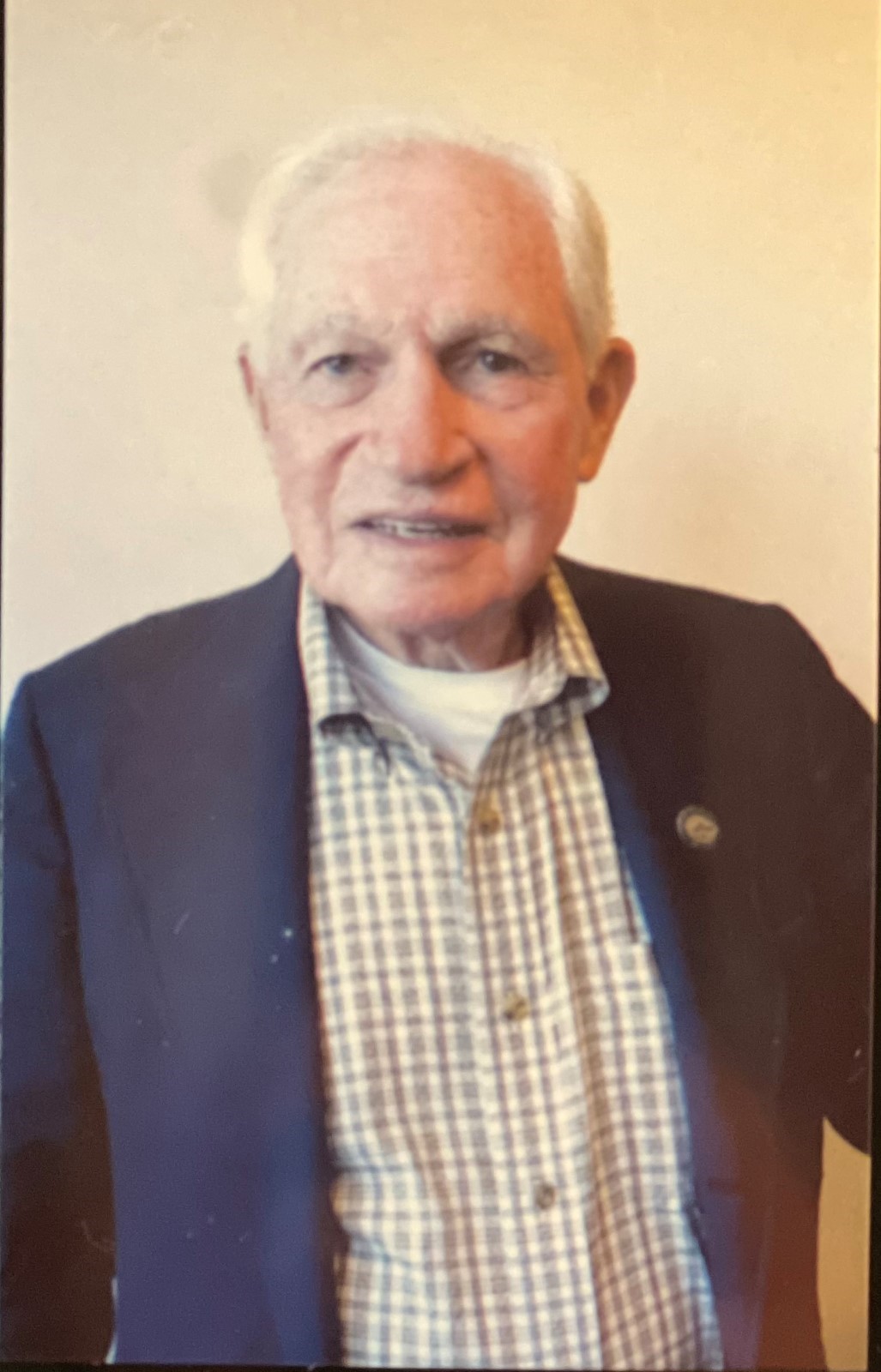 In 1968, Edward A. Theurkauf, MD, a pulmonary physician at Bryn Mawr Hospital, identified a need for a respiratory therapy program. With this vision, an informal training program was developed and had an enrollment of two students. The program structure consisted of one and a half years of structured education, of which half was paid clinical experience. In 1972, the program established an affiliation with the University of Pennsylvania and all the didactic instruction was provided by the faculty of the University, while the clinical component took place at BMH. Despite the more formalized structure of the program, the students did not receive college credit for completion of their academic or clinical work.
West Chester University received state approval to begin an associate level respiratory therapy program in 1981. At this time, the University began researching the process of establishing a respiratory therapy program in affiliation with a healthcare organization. At the same time, BMH began looking for a college with which to establish an affiliation to expand enrollment and include an associate level degree. In June of 1983, a formal affiliation was established between West Chester University and Bryn Mawr Hospital.
As medical technology continued to increase, the need to expand the curriculum was identified. In 1995, plans to phase out the associate level program and develop a baccalaureate program were created.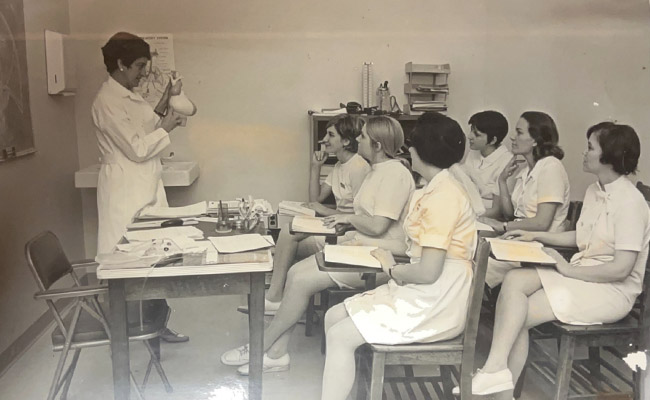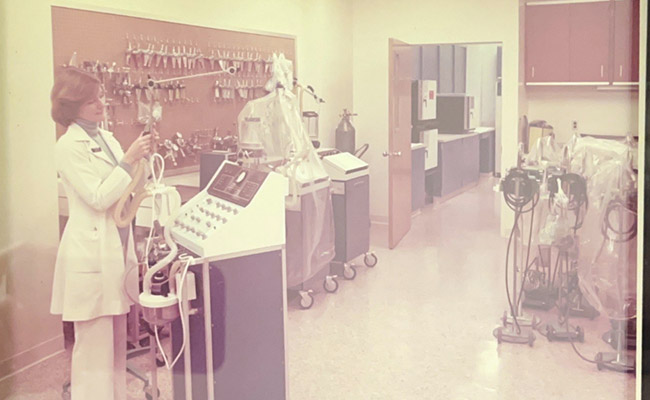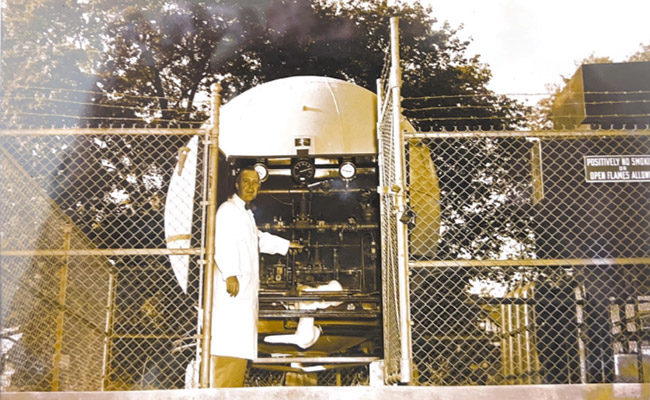 In 2000, West Chester University gained state approval to move forward with the new program, awarding a bachelor of science degree in health science—respiratory care. In 2001, the Program graduated its first class of six students
Our program has continued to grow. For over a decade, the program will graduate upwards of 20 students each Spring, showing exponential growth since the first graduates in 1968.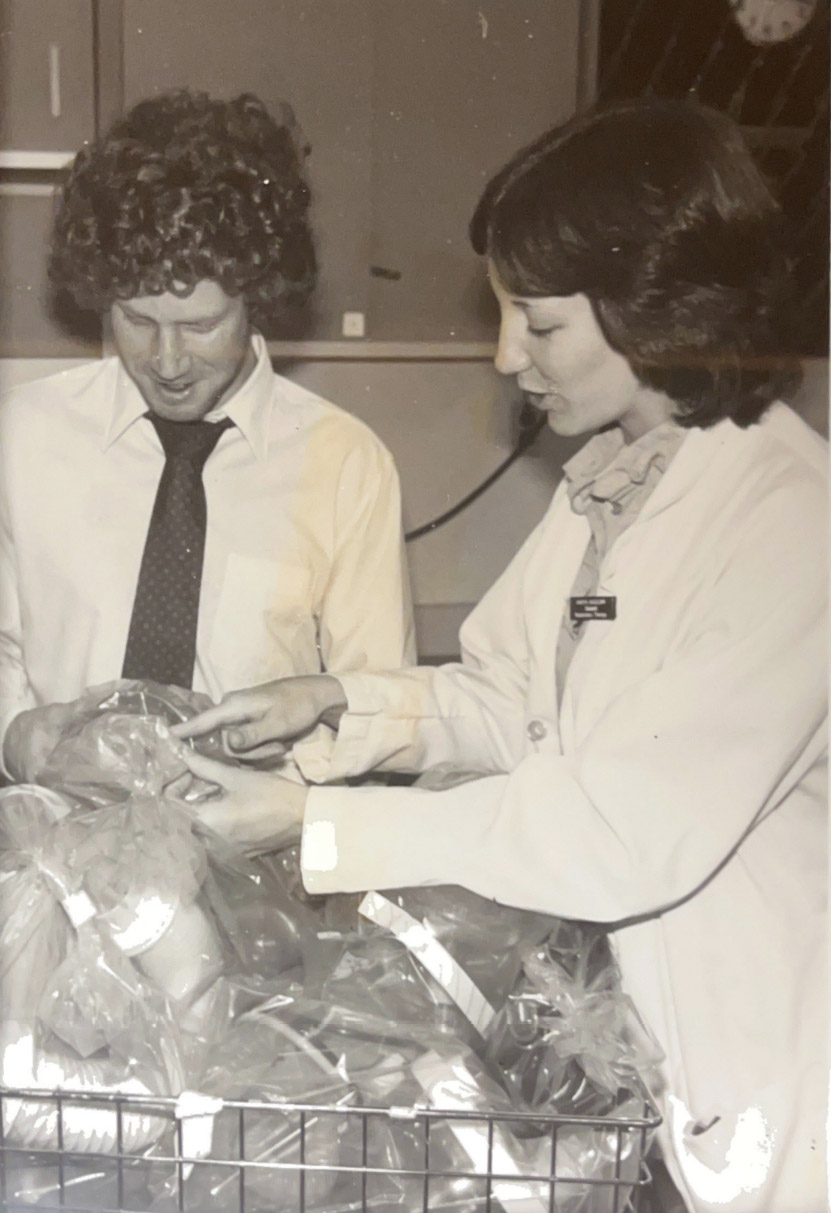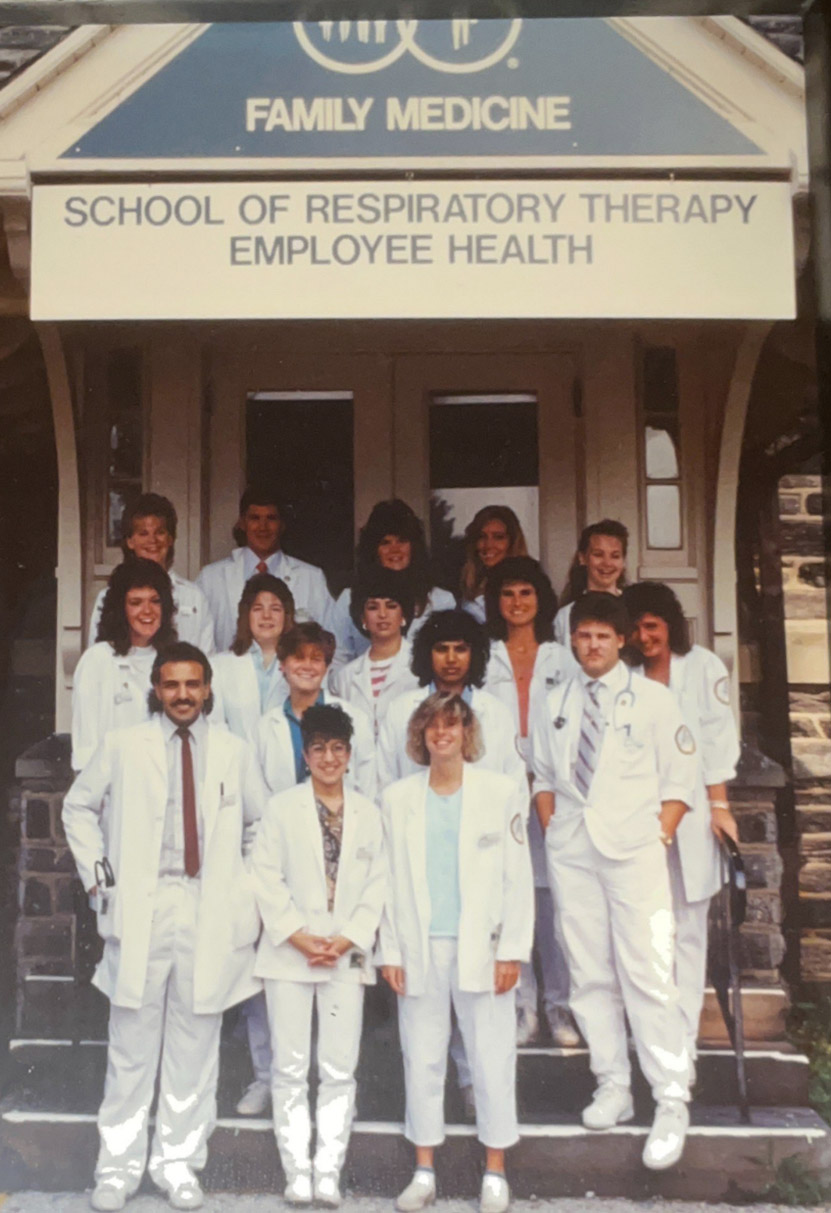 We have partnership agreements with over 15 sites throughout the region to ensure that our students have the most comprehensive and clinical experiences with exposure to services like open heart and cardiac care, Level I and II Trauma, Level III and IV NICU, and advanced therapeutic techniques to treat and manage various disease processes.
These listed are graduates of the WCU/BMH Respiratory Care Program and have gone onto other opportunities away from bedside care.


Karen Kofalt MS, RRT (1996)
Vice President of Professional Services
Main Line Health


Lauren Geary BS, RRT-NPS, CIC (2006)
Project Manager, Infection Prevention
The Hospital and Healthsystem Association of Pennsylvania

Emily DeSantis (2016)
Senior Biomarker Operations Manager
The Janssen Pharmaceutical Companies of Johnson & Johnson

Mike Dougherty MBA, RRT-NPS (1997)
Critical Care Territory Manager
Getinge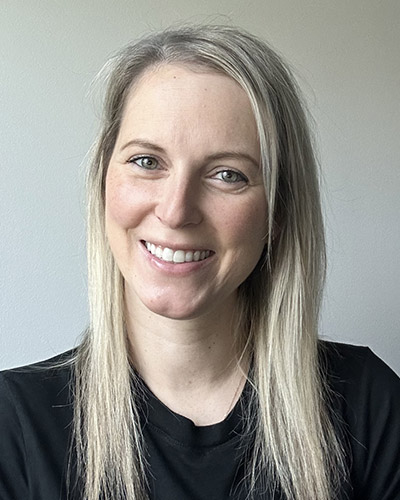 Heather Morgan BS, RRT-ACCS (2010)
Clinical Informatics Specialist
Jefferson Health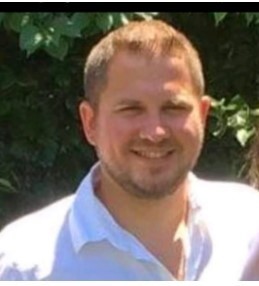 Kyle Osenbach BS, RRT (2012)
Infection Preventionist
Reading Hospital, Tower Health

Lisa McRea BS, RRT-ACCS (2008)
Transplant Coordinator
Gift of Life Donor Program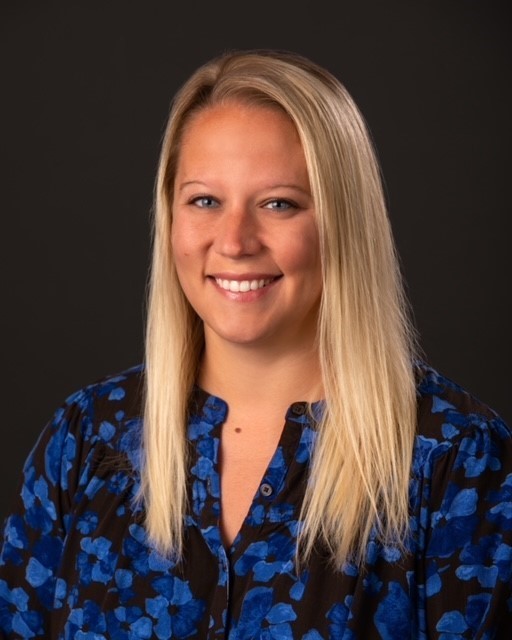 Morgan Raezer BS, RRT-NPS (2011)
INOmax Clinical Specialist
Mallinckrodt Pharmaceuticals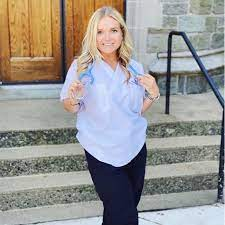 Olivia Gural BS, RRT (2020)
Clinical Sales Specialist
Baxter- Hillrom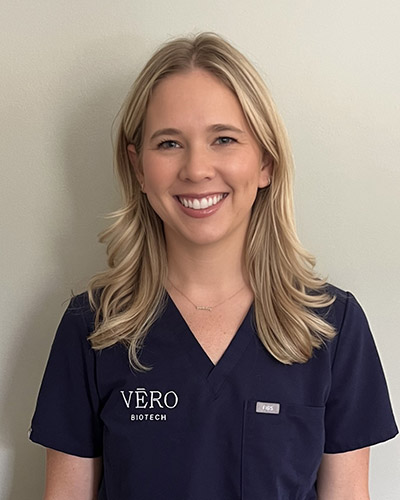 Molly Gannett, BS, RRT-NPS (2013)
Account Executive
VERO BIOTECH
Distinguished Registered Respiratory Therapist Credentialing Success Award

Awarded by the Commission on Accreditation for Respiratory Care
The Program received the award for 2021, as well as the past 8-years, in recognition in achieving at least 90% RRT credentialing success.

APEX

Awarded by the national board for Respiratory Care (NBRC)
The Program received the 2021-2022 APEX award as a recognized educational program that has demonstrated a commitment to excellence through high-quality education, evidence-based medicine, and patient safety.

The Program is 1 of only 8 Respiratory Care Programs nationally to receive the award.
Affiliated Organizations
(organizations with which AARC has an official liaison)
Government
(agencies of interest to the respiratory care community)
Health Care Organizations
(other health care associations and organizations)
Publications
Web-based Resources
(useful online services)