Innovation in Diversity & Inclusion Grants
The Innovation in Diversity & Inclusion Grants Council, promotes a sense of community, facilitates communication and cooperation among diverse constituencies of the University community, and collaborates in support of the University mission, values statement, and strategic plan with special emphasis on diversity, inclusion, and emergent issues of community importance. This is accomplished through a competitive request for proposal process facilitated annually by a dedicated and engaged group of faculty, staff, and students with support from the Office for Diversity, Equity & Inclusion (ODEI). The Council invites grant applications for programs and activities that enhance the WCU campus climate for students, staff, and faculty through scholarship, programming, creative and collaborative activities, teaching, learning, and other aspects of campus community development.
As in years past, the Innovation in Diversity & Inclusion Grants Council welcomes program and research proposals that promote our understanding of race/color/ethnicity, indigeneity, gender, sexuality, immigration and/or international topics, veterans, people with disabilities, health and mental health disparities, non-traditional students, and projects that address educational and opportunity gaps for students, faculty, and staff/administrators.
Fiscal Year 2024-2025 RFP Application Process
Applications for proposal submissions for AY 2024-2025 are open. Due date for proposals is Friday, March 22, 2024.
The Innovation in Diversity & Inclusion Grants Council (IDIGC) will begin accepting proposal applications from campus community members for programs during Fall 2024 and Spring 2025 semesters. Funding will be focused on programs that support WCU Strategic Plan goals, capacity-building goals, and/or ODEI strategic initiative goals as described within the RFP Guidelines. Programs shall be categorized as follows:
Campus Climate and/or Equity
Training and Education
Recruitment and/or Retention
Professional Engagement
Student Engagement
Faculty and/or Staff Research and Scholarship
RFP Applications are Accepted Online
PLEASE NOTE: Applicants are strongly encouraged to download and carefully review the RFP Guidelines below. To maximize the ease of proposal submission, the Innovation in Diversity & Inclusion Grants Council strongly encourages all applicants to initially write their proposal as a Microsoft Word document (Font size 12, Times New Roman) - then cut and paste the proposal components into the RFP application form.
RFP Guidelines and Development Resources
One on one consultations for assistance with writing proposals are encouraged and welcomed. Please email Diversity Recruitment to schedule a meeting.

Questions?
For more information, please email the Office for Diversity, Equity, and Inclusion or call 610-436-2433.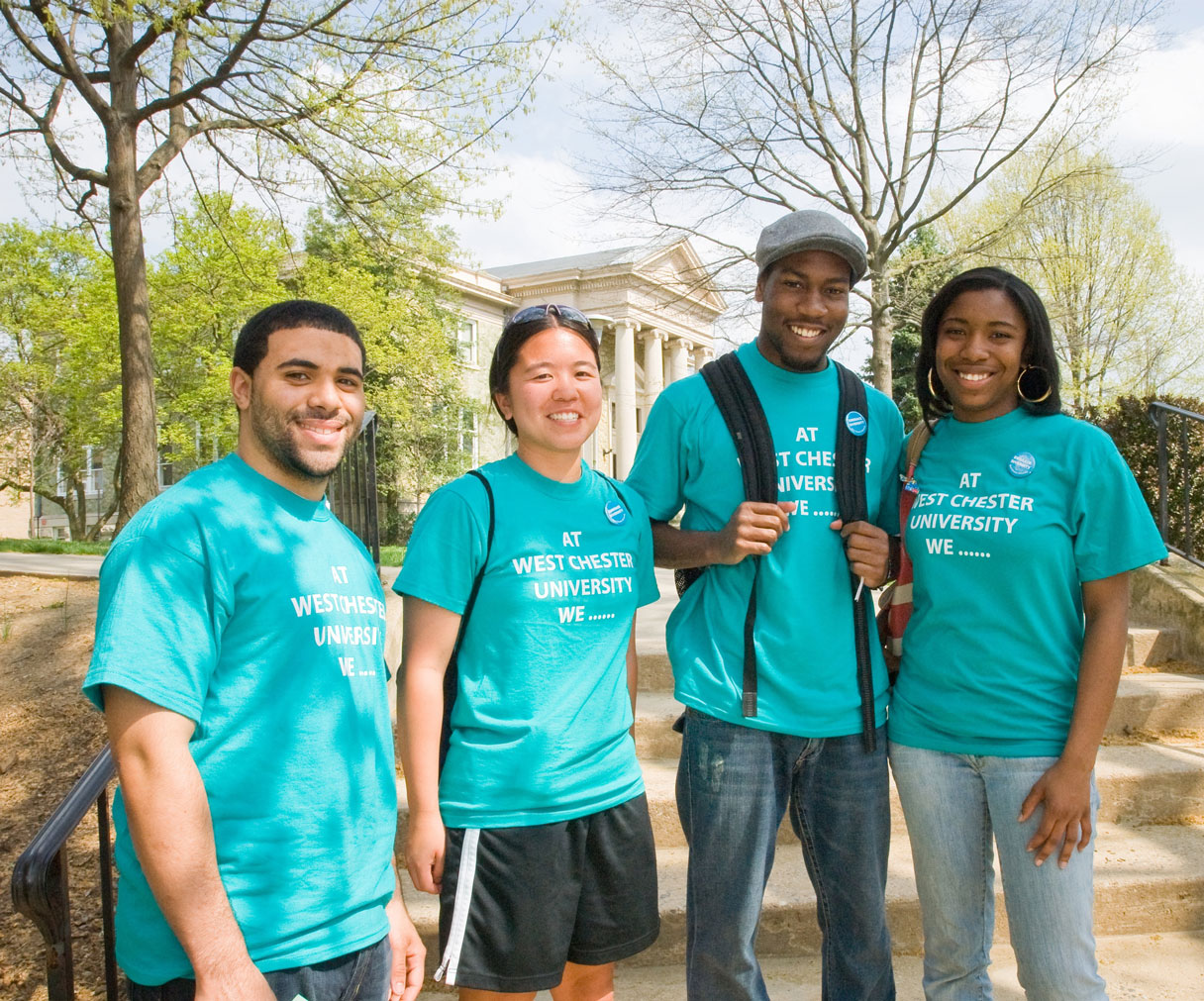 WCU Celebrates Diversity For All Calendar
Back to top of page.