Doctor of Psychology (PsyD) Program in Clinical Psychology
The APA accredited Doctor of Psychology (PsyD) program in Clinical Psychology at West Chester University follows a scholar-practitioner model that prepares students for leadership roles as culturally competent psychologists. Through didactic coursework and supervised clinical training experiences beginning in the first year of the PsyD program, graduates of WCU's program will
Be prepared to implement evidence-based practice to assess, treat, and prevent mental, emotional, and behavioral disorders, particularly among individuals who are at greatest risk and demonstrate the greatest need.
Be critical consumers of research, equipped to develop and evaluate interventions for the purpose of quality improvement and clinical decision-making.
Be adaptive to new knowledge in the field and responsive to emerging needs in an increasingly diverse society.
In the News
Unmet mental health needs of children
Dr. Laura DiCesare, Adjunct Clinical Supervisor and bilingual therapist, was featured on an NBC10
segment discussing trauma and the unmet mental health needs of children being held in U.S. custody.
Patricia M. Bricklin Student Ethics Award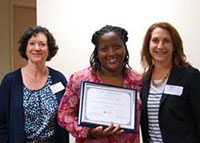 Ferlin Charles, LCSW (Fall 2017 cohort), was the recipient of the 2018 Patricia M. Bricklin Student Ethics Award, given by the Pennsylvania Psychological Association Ethics Committee to a student for "meritorious work...dealing with ethics or law in psychology."
Mamie Phipps Clark Research Grant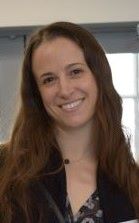 Ariana Zahn, MA (Fall 2016 cohort), earned a Mamie Phipps Clark Research Grant from the Psi Chi International Honor Society in Psychology. The grant is being used to reimburse families and teachers for their time to complete interviews for her dissertation research on dispositional mindfulness and emotion coaching in low-income families with children transitioning to kindergarten.
Back to top of page.