Stormwater
West Chester University is working jointly with the Department of Environmental Protection (DEP) to reduce the quantity and increase the quality of stormwater runoff. Historically, such efforts have focused upon preventing localized flooding. More recently, WCU has begun to address issues related to the quality of runoff in addition to the quantity. This page provides information about stormwater, describes WCU programs to protect stormwater, and provides links to stormwater resources.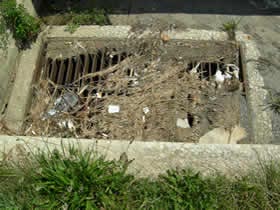 WCU Campus - Debris such as grass clippings and trash are covering these stormwater drains which will eventually pollute local streams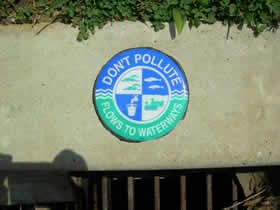 These decals warn people not to dump contaminates into stormwater drains.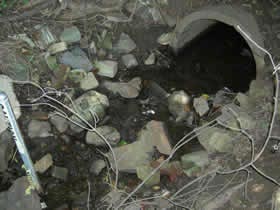 WCU North Campus - Drainage pipe in Plum Run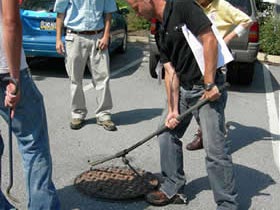 Removal of a manhole cover to inspect stormwater drainage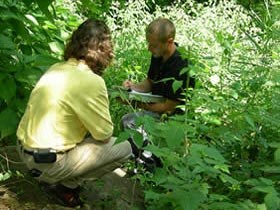 WCU and Spotts, Stevens, & McCoy inspecting stormwater outflow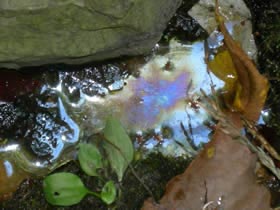 Oil sheen in Plum Run
Back to top of page.