Russian and Russian Studies Program
Russian students can take the Placement Test here.
Russian Program
Our Russian degrees and programs include the Russian Concentration in the new B.A.L.C., the Bachelor of Arts in Languages and Cultures, PA K-12 teacher certification, and the Russian minor.
The Russian language concentration consists of 10 courses in Russian, a second language requirement of 4 courses (through the 202 level), a course in linguistics and another course in a content area related to Russian. You can consult the advising sheet for the Russian major here.
The Russian Studies minor enables students to study Russian history, political science, economics, art, cinema and literature in English.
You can also complete the language requirement for other departmental majors with our Russian courses.
Course Offerings
Language courses offered each semester include first year (RUS 101-102), and second year (RUS 201-202), as well as 6-credit double session first and second year courses, one semester each, intensive language courses (RUS 103 and RUS 203), which allow students to complete two years of Russian language courses in just one academic year.
We offer several Russian culture cluster courses in English such as ERU 309 (Culture).
Advanced students may take a major concentration or a minor in the language, including second year and RUS 301-302 (Grammar and Composition), RUS 303-304 (Readings in Russian Literature), RUS 305-306 (Civilization), RUS 307-308 (Advanced Oral Russian), and 400 level courses in literary genres and topics seminars.
Study Abroad Options and Student Activities
Students are encouraged to study abroad. Programs are available in St. Petersburg, Moscow, Ufa. Courses count toward graduation and financial aid is also available. You can also apply for the Departmental Student Awards.
The Russian Club provides many opportunities for students to explore the language and culture through meetings, games, field trips.
Certification
Students can also obtain Pennsylvania K-12 teaching certification in Russian, in conjunction with the College of Education here at West Chester University. Consult the Certification page for more information.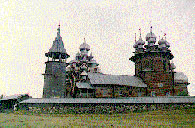 Back to top of page.