The Geography and Planning program at West Chester University is designed for students who are interested in environmental sciences, business geography, geospatial technologies, location analytics, and planning at local, state, and national levels.

Future geographers who enroll in our courses are preparing themselves to observe and analyze the world through a spatial lens and to use their skills learned in the field to engage with their communities. Future planners who join our department learn to plan communities and regions for better and more sustainable futures through our nationally-accredited program - one of only 16 in the country.
Learn more about what we do
Geography Programs
With many concentrations to choose from at the undergraduate, graduate, and certificate levels, Geography students are able to discover and develop their interests while actively engaging in study. There are a variety of career choices in private, public, and non-profit sectors, and many of our alumni have careers in environmental conservation, geospatial technologies, and land use development at local, regional, and national levels.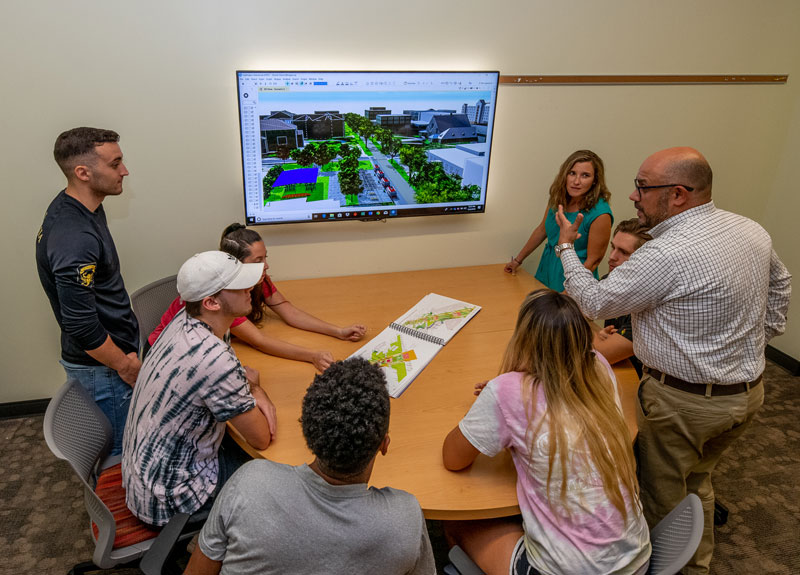 Planning Programs
Urban & environmental planners shape our communities and regions to create sustainable, equitable, and healthy places. We are one of 16 programs in the country with an accredited undergraduate degree in Planning. With tools such as geographic information systems, 3-D modeling, drones, and data analytics, planners engage with communities to make good decisions about the use of land and other resources. We are nationally recognized for our use of cutting-edge software tools in planning.
Geography & Planning
Helpful Links