Department of Kinesiology
The Department of Kinesiology is one of six undergraduate departments in the College of Health Sciences at West Chester University. The Department of Kinesiology is committed to educating all students in the development of a healthy, active lifestyle while preparing majors for careers in the teaching, exercise and therapy professions.
Undergraduate degree programs available through the Department of Kinesiology are: K-12 Health and Physical Education Teacher Certification; Exercise Science with concentrations in: Exercise Science Specialist; Pre Physical Therapy; Pre-Occupational Therapy and Pre-Chiropractic Therapy. Areas of specialization offered are minors in: Athletic Coaching; Physical Education for Individuals with Disabilities and Exercise Science for teachers and non-majors.
Teachers or Non-Majors
Graduate programs available through the Department of Kinesiology are a Master of Science with specializations in; General Physical Education; Exercise and Sport Physiology; Exercise in Sport Physiology with a Concentration in Athletic Training. A Master of Science of Public Administration with a Graduate Certificate in Sport Management & Athletics is offered in conjunction with the School of Business and Public Management. A Graduate Certificate Program is available in Adapted Physical Education.
Program Design
Programs in the Department of Kinesiology are designed to teach individuals to develop a healthy active lifestyle and to offer experiences that promote the concept of lifespan sport, fitness, and physical education. Within the context of this design, majors develop the knowledge, skills, abilities, and an experiential base of sufficient quality and depth to enable reasonable success in their likely vocational domain.
The undergraduate curriculum combines a liberal arts and sciences education with an in-depth study in the student's major option. While the major options vary in emphases, each curriculum offers students knowledge in the following areas:
Biological, psychological, sociological, and cultural foundations and the consequences of physical activity
Human development and motor learning and their relationship to activity
Pedagogy of physical activity, health and sport
Management of delivery systems in the field
Services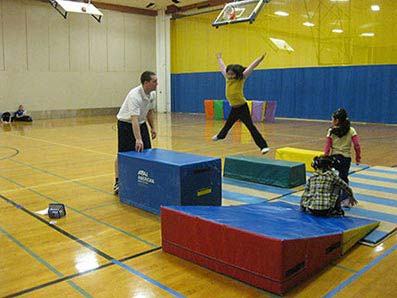 The Department of Kinesiology has a long tradition of partnering with community agencies and schools to provide pre-professional internships, student teaching experiences in Health and Physical Education, and student coaching opportunities. Our students and faculty conduct adapted physical activity programs, lead adventure based programs, and provide local and regional leadership to numerous community programs and professional organizations.
Department Faculty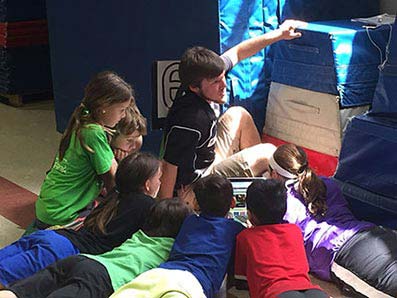 The faculty of the Department of Kinesiology is committed to excellence. WCU boasts a diverse faculty with expertise in the areas of pedagogy, dance, coaching, motor learning, exercise physiology, kinesiology, adaptive physical education, sports management, and outdoor leadership. Each professor's commitment to excellence is evidenced by their integral involvement in learning, teaching, advising, and promoting student professional development.
Facilities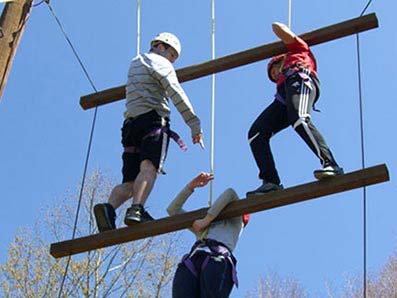 The Department is housed on West Chester University's South Campus in the Russell L. Sturzebecker Health Sciences Center.
The SHSC features the following indoor facilities:
Five full-size multi-purpose gymnasiums
One fully equipped gymnastic gym
Dance studio
Strength and cardio training facility
Human performance laboratory
Climbing wall
17 classrooms
Aquatics center featuring two pools
14' 1/2 foot diving well
Outdoor facilities include:
Multi-purpose playing fields
Tennis courts, softball fields, baseball fields
1/4 mile track
Three outdoor Adventure Education facilities
If you have questions please email Dr. Craig Stevens or call 610-436-2610.
Back to top of page.