Announcements
Already have a bachelor's degree and are interested in a career in nursing?
The Advance 2 MSN (A2M) program is designed for graduates of non-nursing bachelor's programs seeking a new career in nursing. This 24-month hybrid program builds on a student's previous education. Graduates who successfully complete the program are qualified to sit for the National Council Licensure Examination for the Registered Nurse (NCLEX-RN) and finish the MSN requirements for Clinical Nurse Leader licensure. For more information about the program, please go to A2M webpage.
Accreditation

The Baccalaureate degree in Nursing, the Master's degree in Nursing, and the Doctorate of Nursing Practice (DNP) programs at West Chester University are accredited by the Commission on Collegiate Nursing Education, 655 K Street NW, Suite 750, Washington, DC 20001, 202-887-6791. http://www.ccneaccreditation.org
Mission
The mission of the West Chester University Department of Nursing is to provide the highest quality of undergraduate and graduate nursing education to students who come from diverse populations. All graduates are prepared to provide evidence-based quality nursing care, and to become nursing leaders within the nursing profession. The baccalaureate program provides the art and scientific foundations of entry into nursing practice. The graduate programs provide preparation into advanced nursing practice and education roles; thereby, giving students the ability to synthesize knowledge, strengthen communication, and empowerment to promote health care. The Doctor of Nursing Practice program further prepares advanced practice nurses at the highest level to fully evaluate and contribute to increasingly complex health care systems. These contributions are based on contemporary nursing science, organizational, political, cultural and economic principles. Graduates of these nursing programs will be professionals capable of assuming leadership in present and emerging health care roles, citizens who contribute to society and who are committed to life-long learning and personal development.
Address
The Sciences and Engineering Center and The Commons (SECC) 327
155 University Avenue
West Chester, PA 19383
Resources
Student Spotlight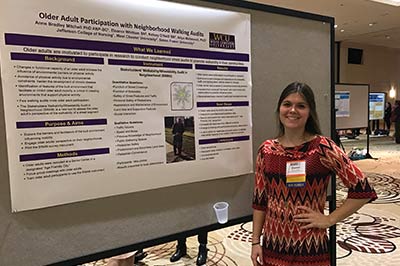 Eleanor Whittum a senior undergraduate nursing student, presenting her research poster at the Eastern Nursing Research Society Annual Conference in Philadelphia.

WCU SNAP Students attend the National Student Nurses Association Conference in Orlando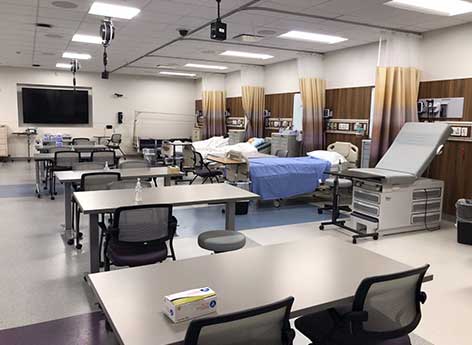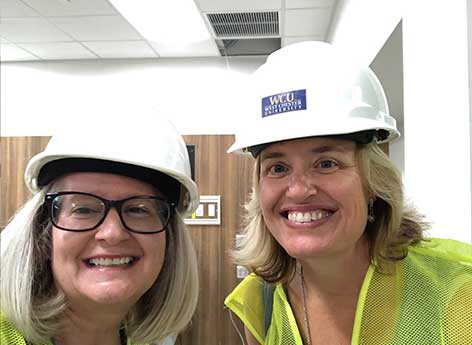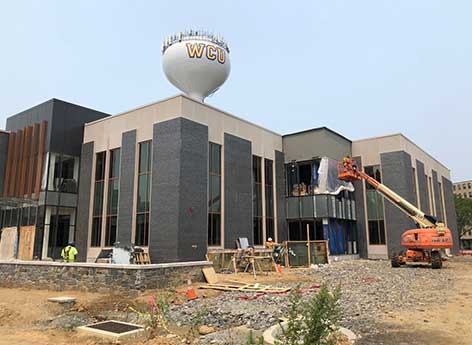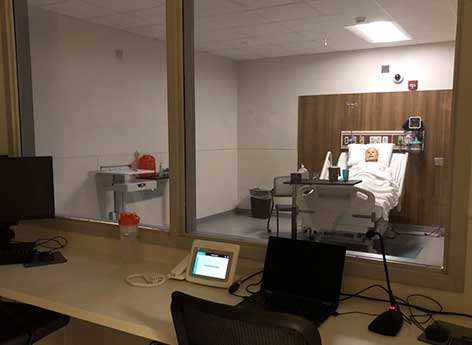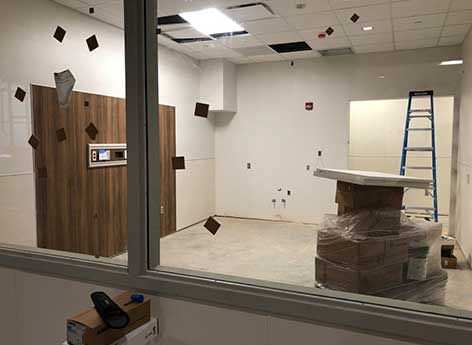 Back to top of page.