Faculty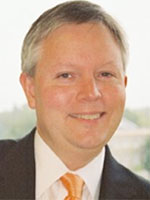 Kevin Dean, Director
As I begin my twentieth year as the Director of the Honors College, it is thrilling to see where we have come and consider where we have yet to go. I remember an interview I had over seventeen years ago as part of my Kellogg Fellowship with the president of Marietta College in Georgia. Upon meeting me she said, "So, tell me, what's your passion?" Without hesitation, I can say that my "passion" today is the work that is happening in the name of West Chester University Honors. From our curriculum to our greatest asset, the gifted young men and women who hold membership in Honors, our College truly embraces the university's call for a "Plan for Excellence." Read More…
Emeriti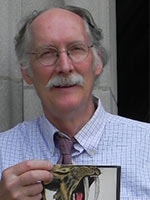 Charles Hardy III
Professor of History
414 Wayne Hall
Phone:

610-436-3329
The senior member of the Department of History, I arrived at West Chester in 1990 after a decade working as a documentary producer. I like big projects, and creating opportunities for students to work on them. Our most recent one, the Goin North website, produced by Honors College students with Department of History undergraduate and graduate students in fall 2014 won the Oral History Association's 2015 Oral History in a Nonprint Format Award.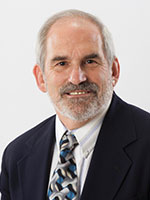 John Helion
Kinesiology
320 Sturzebecker HSC
Phone:

610-436-2424
I have been teaching for 39 years. I've taught at all levels from elementary school through college. I have taught in both urban and suburban settings. I am involved in physical education teacher education as well as experiential education. I instituted the annual Katrina Relief trip to the gulf coast which is now in its fourth year. I have traveled to several countries including Ireland, Great Britain, Italy, Greece, Trinidad - Tobago and South Africa. These trips have been both professional and personal. I have been married for 36 years and am the father of two wonderful daughters, Courtney, an art conservationist and Chelsea, a doctoral fellow at Cornell University in the area of social psychology.
Dr. Ruth Porritt
Ethics
Anderson 108B
Phone:

610-436-2841
I co-designed and team-taught the first HON 212 "Moral Choice in a Technological Age" course with Dr. Leslie Slusher in Biology. The Spring 2009 HON 212 students started the WCU chapter of National Students of AMF, a support group for students coping with the illness or death of a loved one. To encourage people with disabilities who want to pursue their artistic creativity, I serve on the Art Ability Committee at Bryn Mawr Rehab Hospital.
Back to top of page.