The Poetry Center
The Poetry Center offers a variety of programs and activities that help expand its mission of bringing poetry to an ever-widening audience.
The Poetry Center administers the following awards and activities:
The Spencer Poetry Awards, including the Spencer Justice Poetry Prize,
the Iris N. Spencer Undergraduate Poetry Award, the Myong Cha Son Haiku Award,
Wil Mills, the Rhina P. Espaillat Award, Sonnet Poetry Award, and the Villanelle Poetry Award.
To learn more about each award visit the

Contests and Awards

page.
Poetry reading series
Mini-conferences on topics related to poetic craft.
Art song concerts in collaboration with WCU's College of Arts and Humanities and Wells School of Music.
The West Chester University Poetry Center offers an active, interesting, and diverse slate of activities. We invite you to join us and discover the joys of poetry.
Stay tuned to this website's Events page for more information and updates.
Sign up for CRW 302 Poetry Workshop II for the Spring 2024 Semester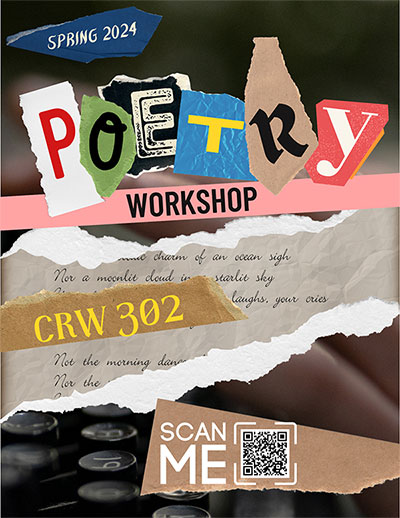 Writing Contest for Grades 3-12. Back for another year!
SPECTACULAR VERSES WANTED!
The WCU Poetry Center is pleased to sponsor this contest open to public, private, and parochial schools for grades 3-12.
All poems must be submitted by March 1, 2024 to fortnight@wcupa.edu

Award Ceremony April 14, 2024
View the contest page for more information.
GRADES 3-5 WRITING CONTEST
SONNET
First Place: $75
Second Place: $50
HAIKU
First Place: $75
Second Place: $50
EKPHRASTIC POEM
First Place: $75
Second Place: $50
GRADES 6-8 WRITING CONTEST
SONNET
First Place: $75
Second Place: $50
EKPHRASTIC POEM
First Place: $75
Second Place: $50
BALLAD
First Place: $75
Second Place: $50
GRADES 9-12 WRITING CONTEST
SONNET
First Place: $100
Second Place: $75
EKPHRASTIC POEM
First Place: $100
Second Place: $75
BALLAD
First Place: $100
Second Place: $75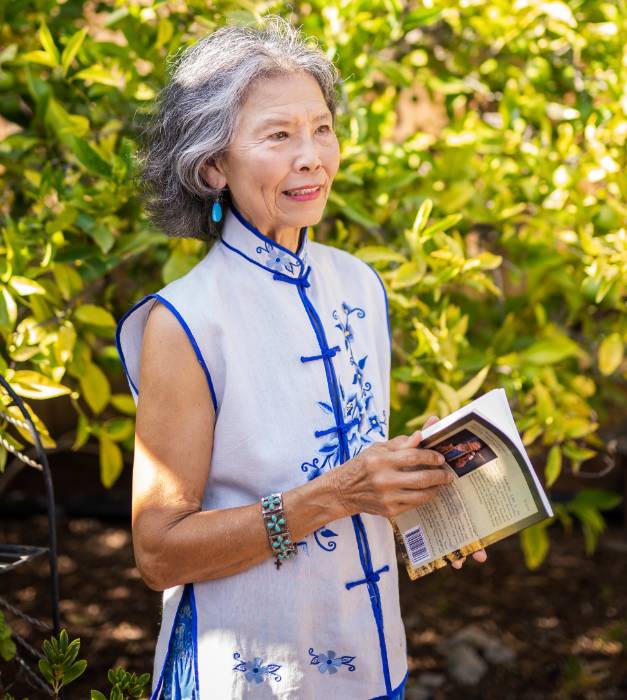 Shirley Lim Fellowship Opportunity
Purpose of the fund:
The Shirley Geok-lin Lim Award is an annual distribution of up to $1,000 for the chosen recipient to attend the WCU Poetry Conference or WCU Poetry Workshop. The distribution may be used for economy travel and accommodations.
The recipient must be a K-12 teacher from the United States who actively teaches the writing of poetry. Applicants must submit a letter from their principal verifying they teach writing and poetry in the classroom. They must submit 3-6 original poems in form and a copy of a lesson plan for teaching poetry. Submissions will be directed to the Dean of the College of Arts and Humanities for review in coordination with the WCU Poetry Center Director. Please submit all documents to poetry@wcupa.edu with a subject line of "Shirley Lim Award."
Background Info:
Born in Malacca, Malaysia, Shirley Geok-lin Lim was raised by her Chinese father and attended missionary schools. Although her first languages were Malay and the Hokkien dialect of Chinese, she was reading English poetry by the time she was six. At 10, her first poem was published in The Malacca Times; by age 11, she knew she wanted to be a poet. She earned her B.A. from the University of Malaya and her Ph.D, from Brandeis University.
Lim considers herself primarily a poet, although she has also written three books of short stories, numerous critical texts, three novels, and a memoir. Her debut collection, Crossing the Peninsula and Other Poems (Heinemann, 1980) won the Commonwealth Poetry Prize, a first for a woman and an Asian. Her ten poetry collections include three published in 2015, Ars Poetica for the Day, The Irreversible Sun, and Do You Live In? Embracing the Angel focused on the Democracy Movement that she observed first hand while a Visiting Distinguished Professor in Hong Kong in 2014. Her many awards include the UCSB Faculty Research Lecturer Award (the highest honor UCSB offers its faculty), Fulbright Distinguished Lecturer Awards, two American Book Awards, and the Society for the Study of Multi-Ethnic Literature of the United States Lifetime Achievement Award.
Lim was a professor of English and chair of the Women's Studies department at the University of California, Santa Barbara. She retired in 2012 after almost two decades of service to the university. She also taught at MIT and served as Chair Professor of English at University of Hong Kong.
The West Chester University Poetry Center was created in 2000 to further the study and appreciation of poetry. The goals of the Poetry Center are to:
provide the nation's finest instruction in the diverse traditional techniques of poetry.

provide an international forum for the discussion of poetic form and prosody.

train teachers in the art of teaching poetry and poetic form.

foster the necessary dialogue between practicing poets and critics in a culture that too often separates them.

recognize poetic achievement through the Iris N. Spencer Awards.

illustrate the important connections between contemporary poetry and fine printing.
The West Chester University Poetry Center Advisory Board supports the overall objectives of the West Chester University Poetry Center, including the Iris N. Spencer Poetry Awards, through promotional and fund raising activities.
Board members are identified and recommended by the members of the WCU Poetry Center Advisory Board and the Program Director of the Poetry Center in consultation with the West Chester University Advancement Office. All appointments to the Board are approved and made by the President of West Chester University. The Board is composed of members/advocates of the arts community, University alumni, and local and national business and civic leaders.
Current Board Members:
Kean Spencer, President
Dr. Cherise Pollard, Director
Lauren Grow, WCU Foundation Director of Development
Rhina Espaillat
Kat Gilbert
Dana Gioia
Jeff Hardin
George Reitnour
Kyle Spencer
Chris Vogt-Hennessy


The Faculty Advisory Committee's purpose is to support the mission of the WCU Poetry Center, as articulated in its founding NEH endowment grant: "to create an environment in which humanities and arts are integrated, and focused on the broader implications of Poetry".
Specifically, the committee's charge is to:
Work with the Program Director to integrate the activities of the Poet-in-Residence and other visiting poets by helping to design the events and facilitate connections to classes, coursework, academic calendar, student organizations, faculty/student research, etc.

Advise the Program Director and Dean on WCU faculty and student priorities and how they can be addressed through the Poetry Center's activities.

Ensure the participation of WCU faculty and students by supporting and promoting the Poetry Center's activities.
Faculty Advisory Committee Members:
Nancy Pearson, (co-chair), English
Cherise Pollard, (co-chair), Director
Gloria Hernandez, Languages and Cultures
Daniela Johannes, Languages and Cultures
Eirini Panagiotidou, English; Linguistics
Megan Schraedley, Communications and Media
Cassie Striblen, Philosophy


Back to top of page.