Athletic Training Career Opportunities
Certified athletic trainers can be found almost anywhere people are physically active. Here are some of the places you'll find them:
Secondary schools
Colleges and universities
Professional sports
Sports medicine clinics
Hospitals
The military
Industrial and commercial
Performing arts
The Coordinator of Athletic Training Education maintains a file of openings and provides assistance for students and prospective employers, who contact us in search of our graduates as potential employees.
The placement record of students who graduate from this program approaches 100%. Many of our graduates are admitted to graduate school for advanced study in athletic training, physical therapy, physiology of exercise, kinesiology and education. Many of these students are hired as graduate assistant athletic trainers at their graduate school. This affords them an opportunity to gain valuable hands-on athletic training experience while earning a waiver toward their tuition.
Graduates of This Program Have Been Employed In:
High Schools (Downingtown, Ridley, West Chester Rustin)
Colleges and Universities (Army, Ursinus, Villanova, Lehigh, Penn State, Dartmouth, North Carolina)
Sports Medicine Clinics (Temple Sports Medicine; Sports PT, Inc.; Physiotherapy, Inc; Healthsouth; etc.)
Amateur Sports (Olympic Games)
Professional Sports (Philadelphia Eagles, Philadelphia Phillies, Philadelphia Flyers, Kansas City Chiefs, Minnesota Vikings, Baltimore Orioles)
Graduates of This Program Have Pursued Advanced Degrees At:
Hahnemann University
Emory University
James Madison University
University of Alabama
University of Connecticut
University of Delaware
University of Florida
University of Kentucky
University of North Carolina
University of South Carolina
University of Pittsburgh
University of Richmond
University of Virginia
University of Hawaii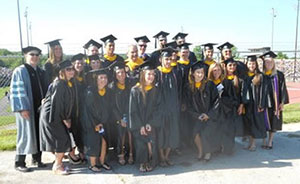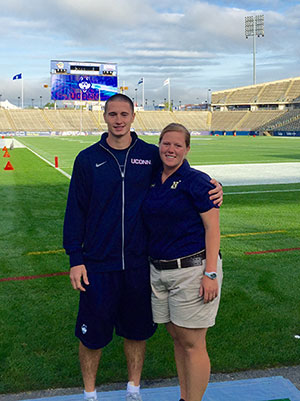 Back to top of page.