Parking and Permits
Parking Services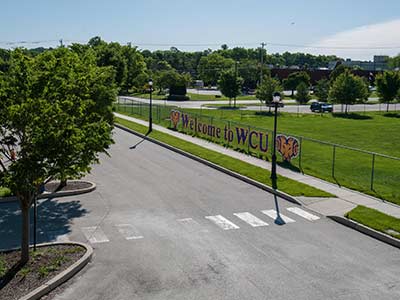 West Chester University has over 5,000 parking spaces on North and South Campuses, in surface lots and in parking garages. For information about permits, regulations, parking lots and garages, and other parking-related questions, please visit the Parking Services pages on WCU's Department of Public Safety website.
From the Parking Services homepage, you will find links to additional pages with information on:
Back to top of page.